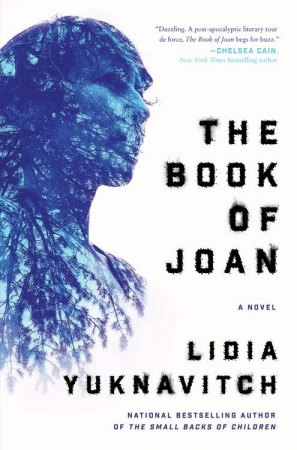 Lidia Yuknavitch's latest novel, The Book of Joan, pays homage to a figure who's inspired the author since her Catholic upbringing: a woman and a martyr, Joan of Arc. In an interview with The Rumpus, Yuknavitch explained how the historic idol allowed her to turn her suffering into "something more like girl power," and her novel makes that personal connection clear.
Honoring the story of 1400s Joan, Yuknavitch's book follows another Joan on a near-future expedition. As a girl, she learns that she's intimately connected with Earth, down to her anatomy, which includes a blue light that emits from her forehead, coinciding, it seems, with the planet's pain. As war happens ― suddenly and everywhere ― child soldiers are enlisted, and Joan's oneness with the natural world is used as a weapon. She also discovers she has the power to bring the dead back to life, for a short time.
These skills turn her into a symbol of hope, one the tyrannical Jean de Men aims to destroy. The dictator reins over CIEL, a space home inhabited by humans whose skin has lost its pigmentation and whose genitals have become shriveled and useless. In this new society, there are no books, only stories branded onto skin through a process called grafting.
One expert grafter, Christine (after Christine de Pizan, a medieval writer who criticized poet Jean de Meun's work about courtly love), wears Joan's story and believes that, although Joan was burned alive, she's still living and thriving somewhere down on Earth. She hopes to lead a coup against Jean de Men, who's working to restore human genitalia not for pleasure, but for reproduction.
Meanwhile, Joan roams Earth with Leone ― her closest friend ― exploring deep caves where life thrives in the form of worms and bugs. Yuknavitch's stellar prose is most alive here, when she's lovingly describing the natural world ― its beauty and brutality.
As a story, The Book of Joan is something new altogether. The characters moralize. They give speeches, they lay out their philosophical views, and they seldom act in ways that contradict their beliefs. So, the effect is like that of reading a comic book ― or medieval text ― infused with lines of perfect poetry. There are heroes and villains. The heroes act heroically, and the villains, corrupted by power, enact evil deeds without remorse. Jean de Men's "gross train of flesh [is] splayed out on the floor." His voice is "reptilian." "He aims his words with measured venom."
This is not a conventional approach to contemporary literature or science fiction; both genres aim to create characters who are as morally complex as most humans. (Individuals are large, remember? They contain multitudes.) But, Yuknavitch isn't a conventional writer, and has, in fact, devoted her career to rethinking conventions.
She runs a writing workshop called Corporeal Writing, where budding authors' intuitions are valued and where politically engaged work is encouraged. In the description for one of the courses, the program's site reads, "A cohesive narrative can happen any number of ways. It can be an accumulation of fragments, it can be kaleidoscopic, it can by lyric, braided, circular, vertical, visual, it can be arranged as a palimpsest."
Kaleidoscopic, lyric ― these words nicely fit Yuknavitch's style, which is especially suited to the passages wherein Christine is telling the story of Joan, who, to her, is a symbol of hope.
But, aside from her descriptions of her heroes, her fantasies, and her beliefs, we're not given access to Christine's life on CIEL. This book will appeal less to readers interested in worldbuilding and in individuals navigating future social systems ― a la Ursula K. Le Guin, more anthropologist than philosopher. It is, instead, an homage to an idol, an ode to a way of life, and a warning about mistreating the earth and each other. All of that's wrapped up in a voice that's uniquely Yuknavitch's, which is worth reading for alone.
More poetic creed than conventional story, The Book of Joan shows off Yuknavitch's imagination and her gift for crafting sonorous sentences.
Lidia Yuknavitch is the author of The Chronology of Water and The Small Backs of Children, which we named one of HuffPost's Best Books of 2015.
Anyone interested in fiction that grapples with gender, climate change or near-future scenarios.
What other reviewers think:
The New York Times: "Telling the truth with precision and rage and a visionary's eye, using both realism and fabulism, is one way to break through the white noise of a consumerist culture that tries to commodify post-apocalyptic fiction, to render it safe."
LARB: "Perhaps it is only 'natural' that in a book that brings together so many different strains of history, literature, theory, and even science, some parts are bound to contradict others."
NPR: "Yuknavitch is a bold and ecstatic writer, wallowing in sex and filth and decay and violence and nature and love with equal relish."
"Leone, whose small heart had a defect at birth, who carried a heart that started out in a pig. Xenotransplantation and Leone had become Joan's favorite words. Xenotransplantation represented a change in the distance between people and animals in a way she loved. Leone represented Leone, just Leone, Leone."
The Bottom Line is a weekly review combining plot description and analysis with fun tidbits about the book.
Support HuffPost
The Stakes Have Never Been Higher
Before You Go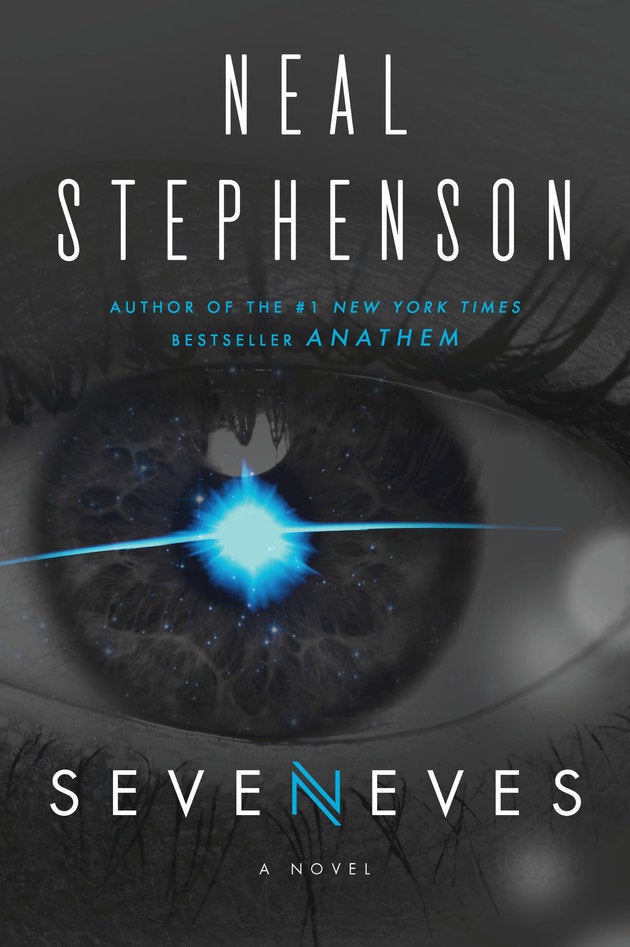 10 Sci-Fi And Fantasy Books To Explore
Popular in the Community