President Donald Trump's nominee for health and human services secretary, is, after all, an orthopedic surgeon ― and physicians, as well as people who work for pharmaceutical, biotech and device companies, commit to codes of ethics to serve the patient and public health interest first, not the interest of a company or any one individual.
During his confirmation hearing, Price maintained that "everything I did was ethical, above-board legal and transparent." His team did not immediately reply to a request for comment from The Huffington Post.
Yet Price has faced plenty of scrutiny for his personal financial interests: Critics say legislation he worked on had the potential to directly affect his investments, and a report last week revealed he may have gotten a sweetheart deal from the Australian biotech firm Innate Immunotherapeutics for stocks that have since experienced a 400 percent gain.
A bipartisan memo released Monday by Senate Finance Committee staff accused Price of failing to disclose late tax payments, undervaluing pharmaceutical stocks he owned in financial disclosure forms and in statements to the committee, and not revealing that an ethics panel had once investigated him for fundraising activities, CNN reported.
"I haven't seen anything like this before, and I've been practicing and teaching about securities law for 30 years," Richard W. Painter, who served as chief White House ethics lawyer for President George W. Bush from 2005 to 2007, told The Washington Post.
But along with his ethical obligations as a lawmaker, Price must also answer to medical ethics codes that require physicians to serve the patient and the public interest ahead of their own, medical ethicists said.
The patient and public health should come first.
Most doctors recite some version of the Hippocratic Oath, pledging to abide by it, Matthew Wynia, director of the Center for Bioethics and Humanities at University of Colorado's Anschutz Medical Campus, told The Huffington Post.
The oath does not cover financial conflicts of interest, but it does call on physicians to put their patients' interests ahead of their own.
That point is also part of Code of Medical Ethics of the American Medical Association (one of the largest physicians groups, and of which Price is an active member).
"Physicians have a fundamental ethical obligation to put the welfare of patients ahead of other considerations, including personal financial interests," the AMA code states (section 11.2.3).
These ethical codes do not necessarily say it is unethical to invest in any health-related companies, but they do say you shouldn't buy or sell stock in companies while you are researching one of their products.
The AMA code contends that doctors who engage in research should refrain from "knowingly participating in a financial relationship with a commercial entity with whom they have a research relationship" (section 7.1.4).
"You should not have a financial stake in whether the product is eventually found to be beneficial, [because] that might influence your research ― which could end up eventually harming patients," Wynia explained.
Wynia takes that argument a step further, however, and argues that the reasoning that applies to researchers should also apply to policymakers.
"I think it is [similar], and that makes it unethical ― even if not illegal ― to invest in a company if you are involved in making policy that is likely to affect the financial fortunes of that company," he explained.
"It appears Price bought the stock and then went on to make decisions that could directly benefit those companies, and hence, himself. That is a classic conflict of interest."
To avoid even the appearance of an ethical conflict, Wynia says "many physicians simply don't buy pharma stock out of concern that it could subtly influence our prescribing decisions" ― though that is not a specific requirement of AMA's code of ethics or any other medical code of ethics that Wynia said he is aware of.
However, for physicians and some medical organizations, any investments in pharmaceutical or medical device companies need to be disclosed every time a doctor gives a lecture or publishes research as a matter of course.
Physicians are only allowed to invest in health care companies at all because their individual prescribing habits are very unlikely to materially influence a stock's price, Wynia added. As a policymaker, he said, "Dr. Price cannot say the same."
The AMA declined to comment on whether or not Price's investments would be considered ethical under the organization's own code.
It's also a matter of having insider information.
The moral line is even more complex when you're both a physician and a legislator, argues Arthur Caplan, director of the Division of Medical Ethics at New York University Langone Medical Center.
"When you're a physician legislator, you have inside information not just in the way [a physician] would, in knowing about advanced data from a drug trial," Caplan explained. "You know whether a company is likely to get penalized. You know whether there's going to be some movement toward setting prices that might unusually affect stock prices. You know whether a particular drug may or may not be getting approved in one of the federal health care systems."
"From a medical ethics point of view, when you're in a position to know how regulation or reimbursement policy impacts drug prices, you have hyper-insider information," Caplan said.
It's not necessarily unethical for a doctor knowledgeable about a particular topic to make an investment based on that knowledge ― but only as long as the doctor doesn't use information that isn't generally available to the public, Wynia cautioned. "That would be insider trading," he said.
"Going on to then make policy decisions that materially affect the value of your investment doubles up on the problem," Wynia added.
"It appears [Price] bought the stock and then went on to make decisions that could directly benefit those companies, and hence, himself," he added. "That is a classic conflict of interest."
Sarah DiGiulio is The Huffington Post's sleep reporter. You can contact her at sarah.digiulio@huffingtonpost.com.
Sign up for the HuffPost Must Reads newsletter. Each Sunday, we will bring you the best original reporting, longform writing and breaking news from The Huffington Post and around the web, plus behind-the-scenes looks at how it's all made. Click here to sign up!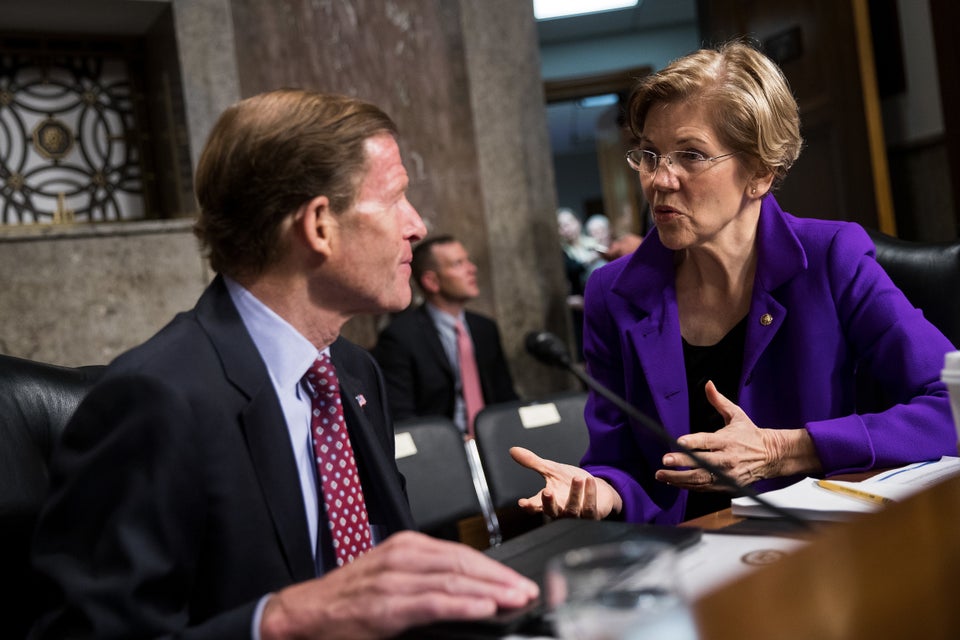 2017 Scenes From Congress & Capitol Hill
Popular in the Community