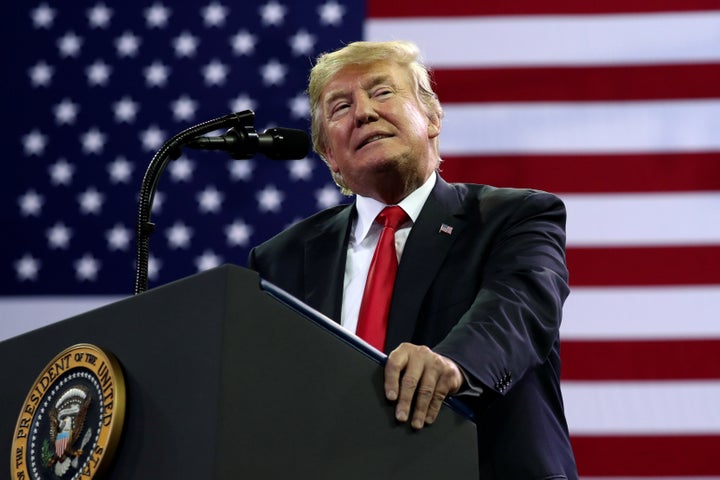 After the White House made a startling proposal on Thursday to combine the departments of Labor and Education as a way to save resources, former Obama-era officials from the two agencies warned that such a move would shortchange both workers and students.
Under the Trump administration's plan, the agencies would merge to become the Department of Education and the Workforce, with staff answering to a single Cabinet secretary. Combining the two would end up "eliminating duplication of effort between the two agencies and maximizing skill-building efforts," the White House said.
One major rationale for such a merger, according to the Office of Management and Budget, is the fact that both departments oversee a variety of career development programs. But training is just one piece of what the agencies do ― and they have fundamentally different missions.
A key mandate for the Education Department is to enforce federal civil rights in schools. Former department officials worry this mission could get lost in the creation of what they describe as a mega-bureaucracy. They worry that such a merger would shift resources away from civil rights enforcement as well as students' educational experiences and treat schools more as places that train future workers.
"I think you can lose track of the humanities. I think you could lose track of civics," said Joanne Weiss, former chief of staff to then-Education Secretary Arne Duncan. "A whole bunch of reasons, in addition to employment, that education exists will get lost."
The proposal signals that the Trump administration isn't interested in serving the needs of at-risk kids, said Dorie Nolt, former Education Department press secretary during the Obama administration.
"The most vulnerable students from pre-K all the way through college would be the ones impacted from this kind of merger," Nolt said.
The Labor Department performs a wider range and a completely different sort of law enforcement functions. It's tasked with inspecting workplaces for hazards through the Occupational Safety and Health Administration, recovering pay for wage theft victims through the Wage and Hour Division, and keeping miners alive and free of black lung disease through the Mine Safety and Health Administration.
Debbie Berkowitz, a former OSHA official now with the National Employment Law Project, said she fears the protection of worker safety would get lost in one sprawling agency. OSHA is already poorly equipped to police thousands of workplaces with its current budget and staffing levels.
"It would be totally inefficient and create such inefficiency that it would be unworkable," Berkowitz said. "Maybe that's the goal."
Plans to dramatically reorganize the federal government have popped up from administration to administration, usually with little success. Congress would have to sign off on merging the Labor and Education departments, but all Democrats and a share of Republicans would likely oppose the idea.
Chris Lu, a former Labor official under President Barack Obama, said on Twitter that those training programs are the only real commonality between the two departments ― and that many other agencies, including the Department of Justice, the Department of Veterans Affairs and the Environmental Protection Agency, carry out training programs as well.
"If Trump were serious about making govt work better, he'd fill vacant positions with competent people, provide agencies with sufficient funding, and stop denigrating federal employees," Lu tweeted. "Otherwise, this proposal is like the rest of Trump's agenda: just a lot of hot air."
Republican lawmakers have long had the Education Department in their sights, and previous presidential candidates, including Trump, have pledged to dismantle it if given the chance. Under this administration, the department has already lost a fair share of its employees, offering hundreds of buyout offers in the last year.
The Trump administration has not made quite the same threats to nix the Labor Department, but they have seized the opportunity to peel back multiple regulations put in place under Obama.
Tom Perez, the onetime labor secretary who now chairs the Democratic National Committee, told HuffPost that the proposed merger would really be a "dismantling" of his former agency.
"Dismantling the Department of Labor is not only an attack on the thousands of dedicated employees who work day and night to level the playing field for everyone in this country, but would leave our workers in limbo," Perez said in a statement.
At least one former Education Department official, Sen. Lamar Alexander (R-Tenn.) is withholding judgment for now. Alexander served as education secretary under President George H.W. Bush.
"I think it's always wise to look for greater efficiency in how our government operates and I will study the proposal carefully," Alexander said in a statement to HuffPost.
Popular in the Community