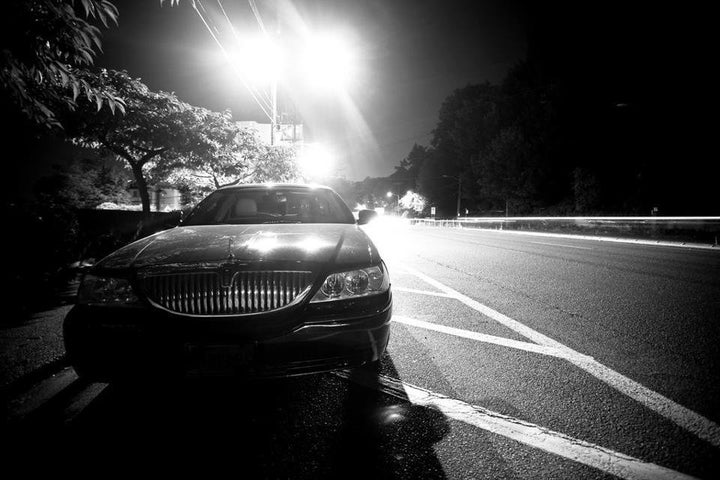 Now a service that is both a smartphone app and a transit option is setting up shop in Detroit. It's called Uber -- and it could change the way people think about getting around in the Motor City.
At its heart, the company is an on-demand luxury car service that uses smartphone technology to quickly connect passengers with private drivers. Uber is available as an app for Android and iPhone users, as well as through a website.
Although service officially launched Wednesday, Uber has been testing and offering "secret" preview rides in Metro Detroit since March 7.
Philip Bator, editor of Thrillist Detroit, told The Huffington Post that he regularly uses the service when traveling in Uber's other market cities -- and has even used it several times since the company announced their test phase in Detroit. He says his wait times have ranged between two and ten minutes.
"I wouldn't even compare Uber to a typical Detroit taxi. It's reliable, transparent in its costs, effective, and entirely trackable. In short, I absolutely love it," he said in an email. "The drivers are professional and prompt, the cars [are] in fantastic condition, and the app is incredibly simple to use."
So, how does Uber work exactly?
It's a fairly simple process. To get a car sent out, all a person has to do is set their location on a smartphone map or type their address in on Uber's website. Customers are notified of the vehicle's expected arrival time through a text message. Once the driver gets arrived, they'll ask for a destination and begin the journey. Afterwards fees are taken care of automatically using credit card information that's been filed on Uber's database ahead of time. The cost of the ride is calculated by taking a base fare and adding an additional charge based on distance or time, depending on how fast the vehicle is traveling.
Launched in 2010 in San Francisco, Uber has now spread to around 30 cities in the U.S., Canada and Europe. Some of these locations offer a variety of vehicles including SUVs, but right now Detroiters will be limited to a black sedan or non-stretched limousine.
Interestingly, the company itself doesn't own any of these vehicles. Instead, Uber finds existing transportation service companies, tests them to make sure to their vehicles and drivers meet its standards and then allows them to make use of their software.
"I guess you can think of us like a marketplace. We efficiently connect the rider and the driver," Ryan Graves, Uber's head of operations told The Huffington Post. "Essentially, you hit a button and in five minutes we connect you with a private driver."
Uber sees this system as a mutually beneficial arrangement, but drivers in some cities have accused the company of tip-skimming. In Boston, these type of allegations have even become the focus of a class-action lawsuit, according to Mother Jones.
Graves said these accusations come from a small minority of drivers and have little merit, adding that most drivers have increased their takeaway between 30 to 40 percent.
For customers, the service promises easy access to around-the-clock transportation.
Uber's website says that clients can expect service "anywhere at anytime" in participating cities like Detroit. In addition its coverage extends out into a number of surrounding suburbs -- spanning out roughly north and south between Troy and Taylor, and east to west between Grosse Pointe and Romulus.
Graves added that customers can have "100% confidence the car is arriving." This should be welcome news to Detroiters who can afford the service.
It can be a little pricey, however. After all, it's a company that bills itself as "everyone's private driver." Graves told Xconomy an Uber ride could cost 10 to 15 percent more than taking a taxi, although clients don't have to worry about paying a tip. The Detroit pricing section on Uber's website estimates a ride from the city's downtown to Wayne State University would cost about $18 and a ride from there to Detroit Metro Airport would ring up at $70.
So Uber doesn't come cheap, but it does provide travelers with an alternative to waiting for inconsistent taxis or Detroit's weary bus system, which the transit advocacy group Transportation Riders United has estimated has lost about half its service since 2005.
Graves said the city's lack of transit options -- along with the recent revitalization of the city's downtown and data suggesting a healthy customer base -- was one of the main reasons Uber decided to set up shop in Detroit.
"The reality here is that transportation alternatives here are limited. I don't know if the taxi system is one people trust a ton and public transit is sparse," Graves said. "So we said: 'Look there's probably an opportunity here... not just for Uber's business, but to make a difference in how people live in Detroit.'"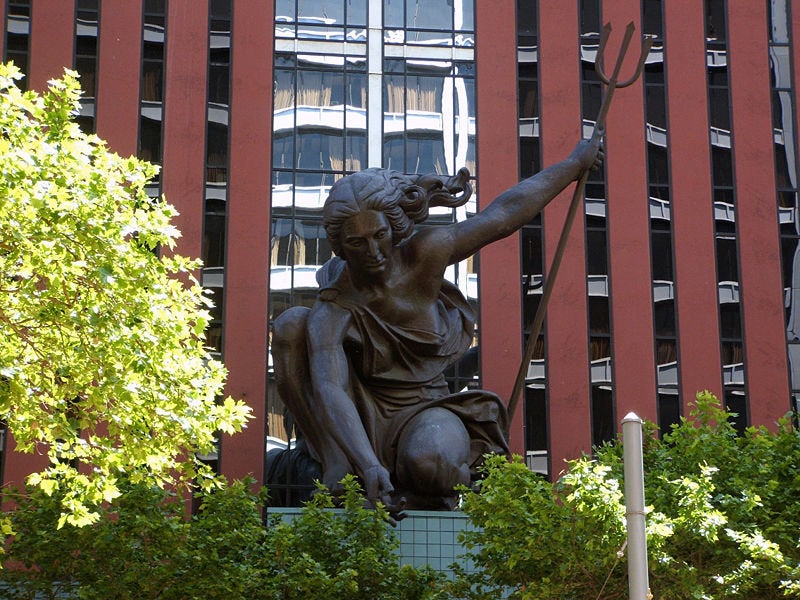 Top Cities For Transit And Walkability