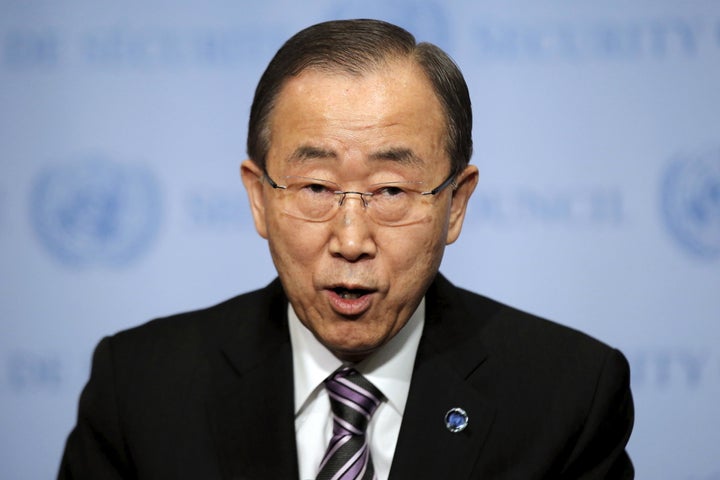 The war on drugs has failed says an open letter to United Nations Secretary-General Ban Ki-moon, signed by over 1,000 world leaders and celebrities.
The letter, made public on Thursday, says policies that emphasize criminalization, which world governments have long embraced, need reform, and should be based on science, compassion, health and human rights.
"The drug control regime that emerged during the last century has proven disastrous for global health, security and human rights," the letter reads. "Focused overwhelmingly on criminalization and punishment, it created a vast illicit market that has enriched criminal organizations, corrupted governments, triggered explosive violence, distorted economic markets and undermined basic moral values."
A wide array of politicians, athletes, artists and activists contributed to the letter -- released ahead of the first major global meeting on drugs in nearly two decades taking place at U.N. headquarters in New York City next week -- including Sens. Bernie Sanders (I-Vt.), Elizabeth Warren (D-Mass.) and Cory Booker (D-N.J.); former Mexican President Vicente Fox; NFL quarterback Tom Brady; musicians Sting, Carly Simon and John Legend; business magnates Warren Buffett, Richard Branson, David Geffen and many others.
"The influence and diversity of the leaders who signed this letter is unprecedented," said Ethan Nadelmann, executive director of the Drug Policy Alliance, the policy reform group that spearheaded the drafting of the letter, in a statement. "The signatories represent a tiny fraction of the distinguished leaders in politics and public policy, academia, law and law enforcement, health and medicine, culture and entertainment, business, and religion who would agree with the sentiments expressed in this letter," Nadelmann said in a statement.
Josh Miller-Lewis, a spokesman for Sanders, said the Democratic presidential candidate "believes the war on drugs has been a failure. Families have been torn apart and far too many people have been put in jail for nonviolent crimes."
The letter says world governments have for too long focused resources on the repression of drugs through punitive measures, which, in turn, has contributed to the mass incarceration of millions -- a trend that has taken a disproportionate toll on the poor, as well as racial and ethnic minorities who often receive lengthy jail sentences for non-violent drug offenses. Moreover, expanding drug prohibitionist policies have driven users underground and away from health services, aiding the spread of infectious diseases like HIV/AIDS and hepatitis in countries across the globe, the letter says.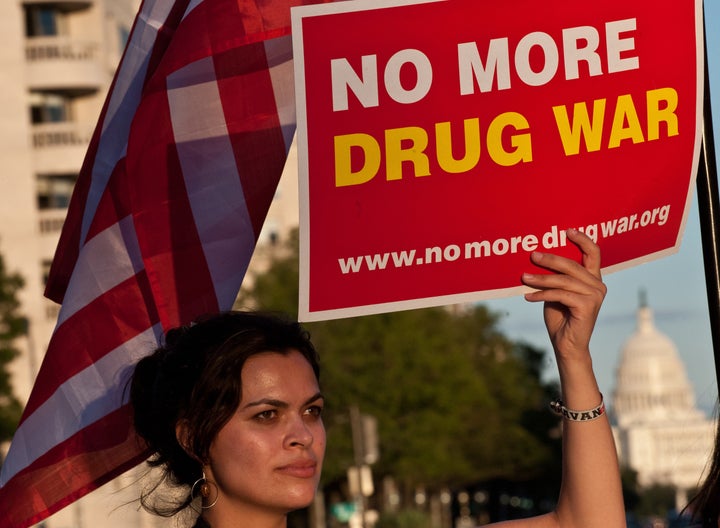 The last U.N. special session on drugs took place almost 20 years ago and was steeped in war-on-drugs rhetoric and policy. "A drug-free world -- we can do it!" was the official slogan of the event. Drug reformers around the world had hoped that this year's "once in a generation" opportunity to set the global drug policy agenda would turn sharply from the tactics of the past, which have failed dreadfully, according to most objective metrics. But preparations for the meeting, which took place last month in Vienna, have left reformers deeply skeptical that significant shifts are coming.
Harm reduction policies aim to curb the harmful consequences associated with illicit drug use, while recognizing that totally eradicating drugs is unrealistic. That can mean limiting, or altogether removing criminal penalties for drug use and possession. It can also include a number of public health efforts, including providing access to clean kits, like needles or syringes, to prevent the spread of diseases like HIV, or providing effective drug substitution treatment or life-saving antidotes, like naloxone, to reverse the effects of an opioid overdose.
An early draft of that document, obtained by The Huffington Post, had included language in "consideration" -- meaning international delegates had not yet come to an agreement on the wording -- which more specifically emphasized programs associated with harm reduction and addressing the violence often associated with punitive drug policy. And while that draft language too fell short of what advocates had hoped for, the final version has been softened to a point that closely represents the status quo, critics say.
Activists and advocacy groups were deeply disappointed by the final document, and last month tried to address those concerns in an open letter blasting the U.N. preparation process for "failing to engage in meaningful critique, new ideas or language."
Thursday's public letter urges Ban to lead member nations in the forthcoming debate, and to push for progress beyond what has emerged to date.
"We've come a long way since 1998," said Nadelmann, referencing the year the last U.N. drug meeting took place, "with a growing number of countries rejecting drug war rhetoric and policies. But the progress achieved to date pales beside the reforms still required."
Scroll down to read the open letter to U.N. Secretary-General Ban Ki-moon: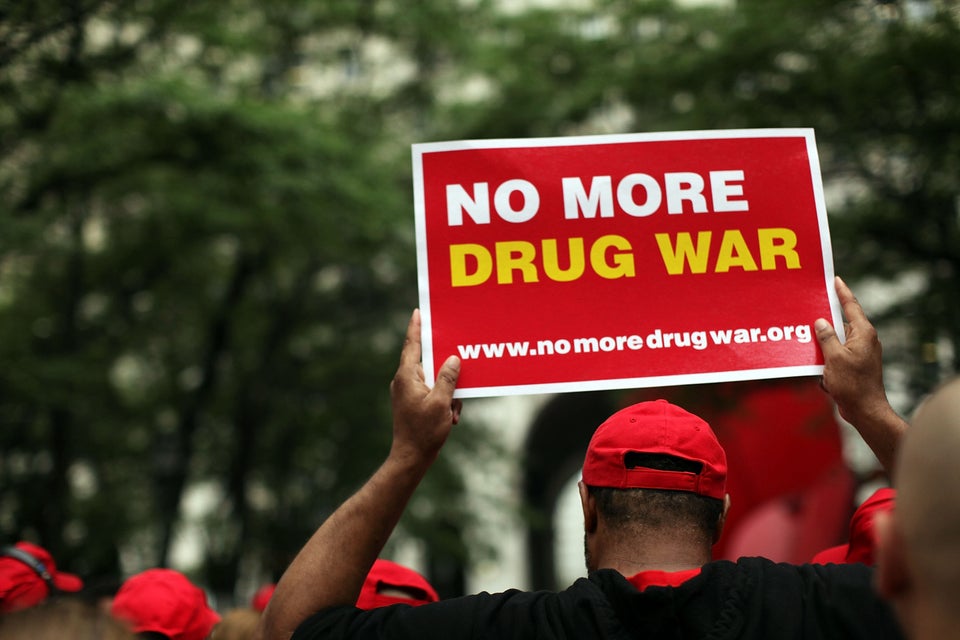 27 Reasons Why U.S. Shouldn't Lead War On Drugs