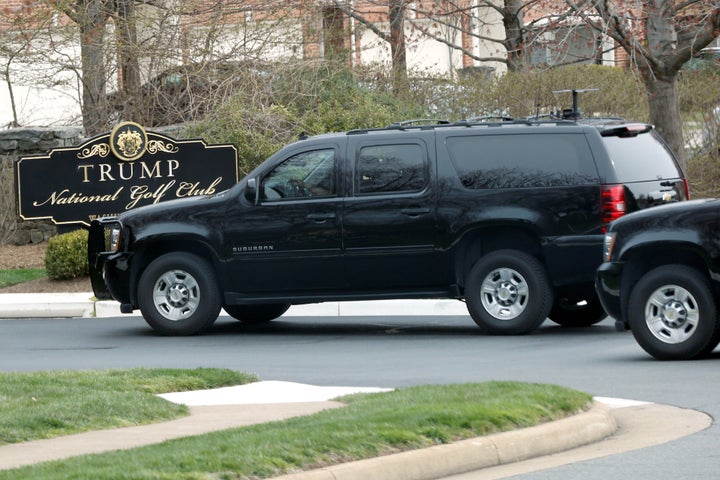 The past two weeks of March Madness have brought the usual crowded sports bars, office pools, and buzzer beaters. But this year has been a bit different. For the first time since 2008, the president of the United States has decided not to join in the fun and submit a bracket.
For eight years as president, Barack Obama appeared on ESPN to reveal his picks in both the men's and women's college basketball tournaments.  It was light-hearted and self-deprecating. Obama would lament his busted bracket from the year before, play favorites with a school that had a personal connection to him, and toss out some corny dad jokes. All around the country, sports fans would then compare their brackets to the president's picks.
This year, the Trump White House declined ESPN's offer to continue this tradition, saying instead: "We look forward to working with ESPN on another opportunity in the near future."
Similarly, Trump turned down an invitation to throw out the first pitch at the Washington Nationals' home opener next week, citing a "scheduling conflict." In the history of D.C. baseball, 13 presidents have thrown out the first pitch on 47 Opening Days.
Given the legislative battles on health care and a Supreme Court nomination, it would be easy to give Donald Trump a pass and say that he's spending his time as he should – focused on fulfilling the policy promises he made on the campaign trail. But what Trump fails to understands that the modern presidency is more than just signing executive orders and holding rallies with supporters.
To be sure, hard-core Obama haters thought his ESPN appearances were a waste of time.  And these people likely flipped the channel when Obama slow-jammed the news with Jimmy Fallon or read mean tweets with Jimmy Kimmel. But for most Americans, these appearances helped to personalize Obama, contributed to his high personal popularity, and in the case of "Between Two Ferns," even served as a useful vehicle to promote his policies.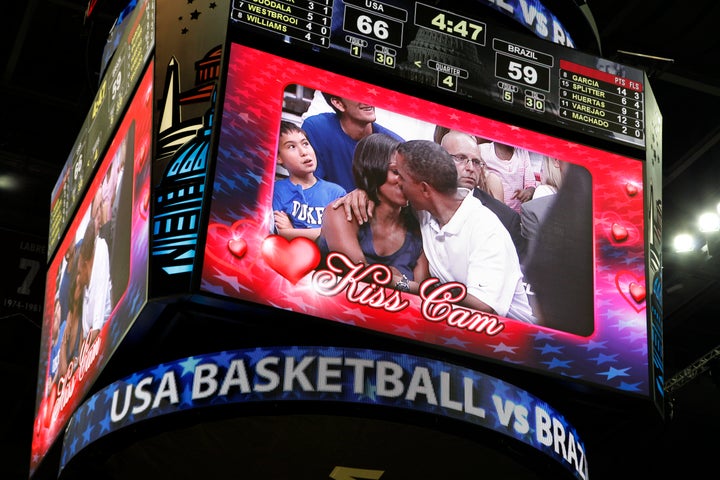 Like Ronald Reagan, Obama understood that the American people want to know their president is a regular guy.  We want to see him throw out the first pitch (even in his dad jeans).  We want to see him playing peek-a-boo with a baby in the Oval Office.  We want to see him rooting for his home team – and not just because he's friends with the owner.
Americans want to know that their president has a heart, a funny bone, and most importantly, a sense of himself.  For example, when Reagan was asked about his advanced age, he would say that Thomas Jefferson thought age was irrelevant to public office.  After a pause, Reagan would add:  "And ever since he told me that, I stopped worrying."

Over the past two months, Donald Trump has taken a different approach. When he has ventured off the White House grounds, he has stuck to the safe confines of lavish properties bearing his name, most prominently his Mar-a-Lago estate where membership costs $200,000.
Americans want to know that their president has a heart, a funny bone, and most importantly, a sense of himself.
Trump has steered clear of television appearances where he might be asked to do something spontaneous or goofy, choosing instead to be interviewed by friendly reporters on Fox News. He is skipping the White House Correspondents Dinner, a traditional setting for presidents to poke fun at themselves.  And even at his campaign-style rallies, any humor is always directed harshly at his opponents.
Previous White Houses have issued proclamations and tributes on an almost daily basis to create a connection between the president and the events shaping the lives of the American people.  In its first two months, the Trump White House has noticeably avoided these public sentiments.
Lunar New Year, which is celebrated by millions of Asian Americans, came and went without a proclamation. For Black History Month, Trump held an awkward roundtable discussion – the one where he praised Frederick Douglass – instead of a social event celebrating African American music and culture.  When celebrities or noted political figures have passed away, the White House has not issued the usual statements expressing the thoughts and prayers of the First Family.
Clearly, this is an unusual president – one whose inaugural address eschewed the traditional sense of optimism and focused instead on "American Carnage." In many ways, Trump the former TV star is more like the introspective Jimmy Carter, who once said, "If the American people wanted Bob Hope for their president, they should have elected him."
Of course, none of this really matters – until it does.  Connecting with the American people through everyday events is often a necessary predicate to connecting with them in times of crisis and sorrow.
Ronald Reagan learned this lesson after the Challenger disaster, as did Bill Clinton after the Oklahoma City bombing, and George W. Bush after 9/11.  None of these presidents sought the role of comforter in chief, but all of them understood that in times of crisis, Americans turn to their president for reassurance.
For those of us who worked for President Obama, we remember his genuine pleasure at shooting a marshmallow cannon at a White House science fair.  And we also remember how he channeled his grief after the Charleston shootings into a moving rendition of "Amazing Grace."
In two weeks, the White House will hold the Easter Egg Roll, a tradition that dates back to 1878.  In years past, Obama sat with children on the South Lawn, reading out loud "Where the Wild Things Are," even acting out the growling, clawing, and rumpus making.  If the last two months are any guide, Donald Trump will likely skip yet another opportunity to humanize himself. That is certainly his prerogative.
Trump will learn that his effectiveness as president depends on his ability to connect with the public on a broader scale. He doesn't need to dance with Ellen Degeneres to make that connection. But if Trump wants to be seen as a real leader, he needs to show the American people that he laughs like us, cries like us, and acts like us.
Chris Lu is a senior fellow at the University of Virginia Miller Center.  He served in the Obama Administration as White House Cabinet Secretary and Deputy Secretary of Labor.  You can follow him at:  @ChrisLu44.
REAL LIFE. REAL NEWS. REAL VOICES.
Help us tell more of the stories that matter from voices that too often remain unheard.
BEFORE YOU GO