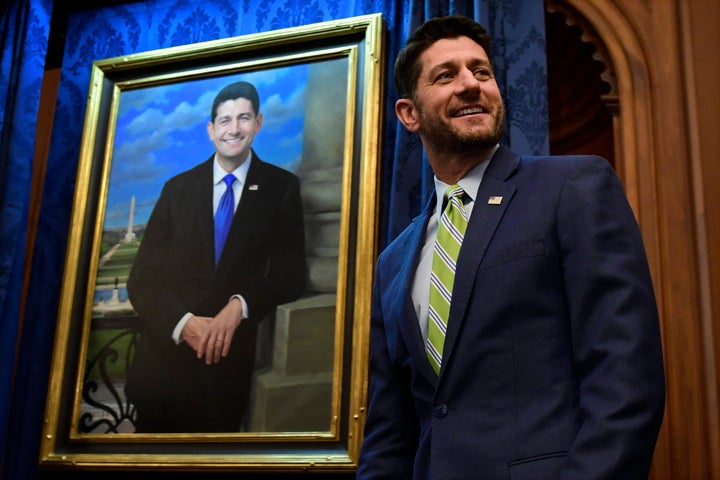 WASHINGTON ― The extraordinary proposals aimed at reducing the power of incoming Gov. Tony Evers and other Democrats in Wisconsin was met with silence this week by one of the state's top officials: House Speaker Paul Ryan (R).
Evers called the move unprecedented and accused Republicans of subverting the will of the electorate.
"Power-hungry politicians rushed through sweeping changes to our laws to expand their own power and override the will of the people of Wisconsin who asked for change on November 6th," he said in a statement on Wednesday.
Ryan has not commented publicly on the matter. Asked whether the speaker supports the Wisconsin GOP's lame-duck proposals, a spokesman for Ryan told HuffPost in an email on Tuesday, "I don't have anything for you."
In a eulogy for George H.W. Bush, who died last week, Ryan credited the former president for the graceful way in which he handed over the reins to Bill Clinton, who succeeded him as president after one term.
"He was the first president to teach me that in a democracy, sometimes you fall short and that how you handle that — that is just as important as how you win," Ryan said Monday at an event at the U.S. Capitol.
Ryan, who recently grew a beard, is in the final stages of a farewell tour before he retires at the end of the year. Last week he received a public service award and attended the unveiling of his House Budget Committee chairman portrait, a committee he led and used to build a profile as a deficit hawk.
On Wednesday he's scheduled to give a farewell address in the Great Hall of the Library of Congress, where he gave a speech shortly after becoming speaker in December 2015.
Ryan campaigned for Walker before November's midterm elections, calling him "the greatest governor in the country."
The power grab isn't going unnoticed among key players in Wisconsin. Sheldon Lubar, a top Republican businessman and a Walker supporter, called on the governor and other GOP lawmakers to stop what he called the "conniving" move to kneecap Democrats next year.
"What they are planning for the Republican Party of Wisconsin will malign its integrity and lead to its downfall," Lubar wrote in an email to Walker. "Worse, it will damage Wisconsin as it ignores the will of the majority of Wisconsin voters."
This story has been updated to include details from Paul Ryan's eulogy for President George H.W. Bush.
Popular in the Community