The way we watch TV is changing, which means the times we watch TV are changing, too. Summer for television fans typically meant binging on reruns or — gasp — going outside for a change, thanks to the dearth of must-see offerings.
Those dark days are over, friends. Our relentless, always-connected attention spans demand novelty, and networks have some salient offerings to sate that need. While we still encourage taking a walk in the sun before winter comes, we also support unbridled enthusiasm over these new titles showing up in August.
"The Sinner" (USA)
If you've been missing seeing Jessica Biel on your TV since she ended her run as Mary Camden on "7th Heaven," the wait is over. On USA's "The Sinner," Biel plays a woman who's committed murder in full view of her husband, children and other witnesses. Why did she do it? We'll have to wait and see.
Watch the trailer. "The Sinner" airs Aug. 2 at 10 p.m. ET.
"Life of Kylie" (E!)
Whether or not you wish Kylie Jenner would take a permanent social media hiatus, it's hard not to be a little intrigued by the youngest member of the Kardashian crew, who stepped out from her older sisters' shadows to become one of the most-followed personas on the internet. Think of it as a zoomed-in "KUWTK" with a 2017 filter, and expect it to be as irresistible an experience as looking at her mystifying Snapchats.
Watch a preview clip. "Life of Kylie" airs Aug. 6 at 9 p.m. ET.
"Carpool Karaoke: The Series" (Apple Music)
After watching James Corden sing with the likes of Adele, Stevie Wonder, Michelle Obama, et. al. in his "Late Late Show" segments, it's hard to imagine how Apple Music's spinoff series could top it. We'll at least stick around to catch casual performances from John Legend and watch Maisie Williams and Sophie Turner goof around.
Watch the trailer. "Carpool Karaoke" will premiere Aug. 8, and will be available to Apple Music subscribers.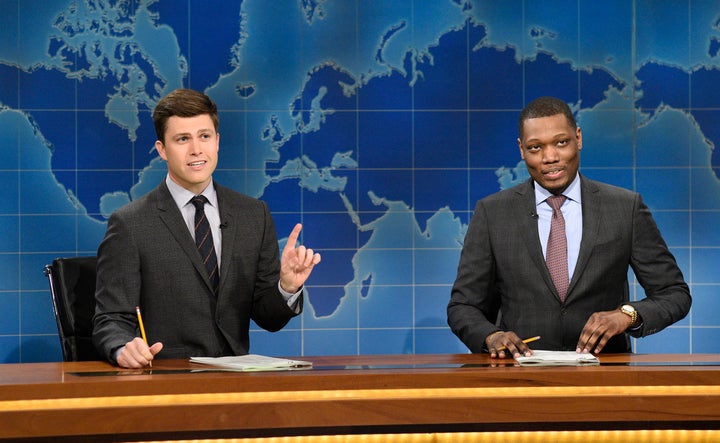 "Saturday Night Live: Weekend Update" (NBC)
Because we couldn't get enough of "SNL" in the midst of a politically interesting year, "Weekend Update" co-anchors Colin Jost and Michael Che will be returning to our television sets this summer — only this time during primetime. We have a feeling they won't be at a loss for things to discuss.
"Saturday Night Live: Weekend Update" will premiere Aug. 10 at 9 p.m.
"Bachelor in Paradise" (ABC)
The annual campy, boozy celebration that is the "Bachelor" spinoff series "Bachelor in Paradise" feels a little less carefree considering the cloud of controversy hanging over the series after complaints of alleged sexual assault surfaced during taping. (Warner Bros. found no assault occurred after a separate investigation.) Still, fans will be looking forward to seeing past season favorites on the beach, including shark/dolphin trainer Alexis Waters and hunky "Bachelorette" favorite Dean Unglert.
Watch the trailer. "Bachelor in Paradise" airs Aug. 14 at 8 p.m. ET.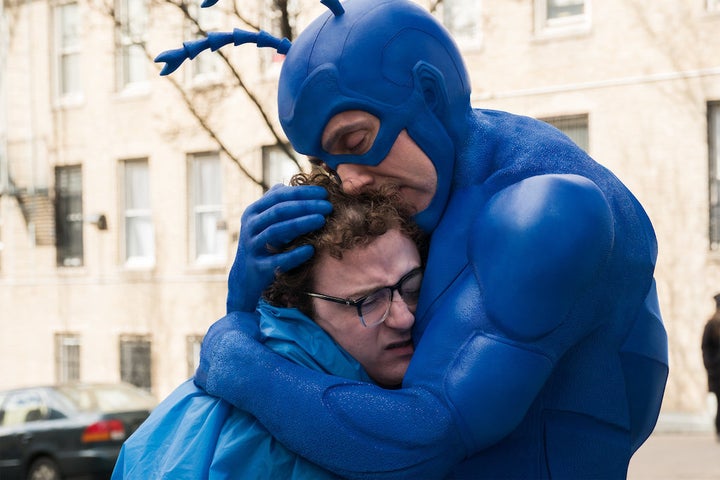 "The Tick" (Amazon)
Fans who enjoyed the pilot of "The Tick" released last summer can finally enjoy a full season dedicated to the antics of one unassuming temp worker who realizes his city is controlled by a super villain once thought to be dead. No one believes him, sadly — except for a blue superhero named The Tick. The generally well-received first episode bodes well for this one.
"Diana: In Her Own Words" (Nat Geo), "Diana — Her Story" (PBS) and "Diana and the Paparazzi" (Smithsonian)
This month marks the 20-year anniversary of Princess Diana's tragic death, which means several networks are commemorating her life. Nat Geo's documentary, airing Aug. 14 at 9 p.m., uses previously unreleased audio of the princess of Wales to tell her story. PBS' documentary, airing Aug. 22 at 8 p.m., offers rare footage of her growing up as a quiet girl and documents her transformation in the public eye. Finally, "Diana and the Paparazzi," a two-part special airing Aug. 27 at 8 p.m., delves into her relationship with the press. Entertainment Weekly offers a good rundown of all the Diana-related coverage going on.
Plus, notable titles that are returning in August:
"The Chris Gethard Show," TruTV, Aug. 3
"Difficult People," Hulu, Aug. 8
"Leah Remini: Scientology and the Aftermath," A&E, Aug. 15
"Girlfriends' Guide to Divorce," Bravo, Aug. 17
"Halt and Catch Fire," AMC, Aug. 19
REAL LIFE. REAL NEWS. REAL VOICES.
Help us tell more of the stories that matter from voices that too often remain unheard.
BEFORE YOU GO
PHOTO GALLERY
5 Netflix Releases Featuring Black Stars To Watch This August