 Yet despite the national outcry and dozens of petitions calling for the removal of Chick-fil-A restaurants from college campuses, very few schools have taken any action to kick out the chicken joints.
Duke University's on-campus location is closing in 2013, but due to campus renovations rather than student protests. Rick Johnson, associate vice president of housing and dining, told the Duke Chronicle he received some emails over the summer calling for the university to cut ties with Chick-fil-A. "I told them it's a moot point because their contract is up at the end of the year," Johnson said. "That seemed to satisfy them."
At Elon, a private college, the school president and other senior administrators will have the final say on whether Chick-fil-A stays on campus.
Related
Before You Go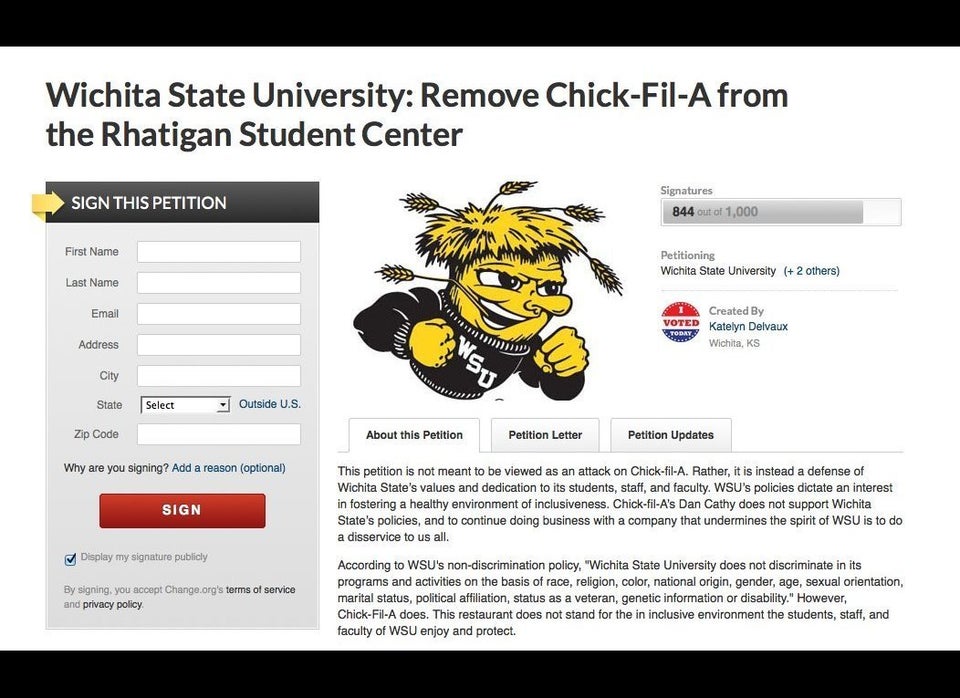 A Sample Of Petitions For And Against Chick-fil-A At College Campuses
Popular in the Community