The New York Working Families Party, a major force in the state's progressive politics, voted Saturday to endorse Cynthia Nixon in New York's Democratic gubernatorial primary.
Nixon, an actress and longtime education activist, received 91.5 percent of the vote at a meeting of the party committee in Albany.
"I am indebted to you today and every day, because you are the heart and the soul of the progressive New York that we want to create ― a New York that belongs to all of us," Nixon said in a speech accepting the endorsement.
The move is a blow to New York Gov. Andrew Cuomo that sets the stage for one of the highest-stakes Democratic primaries since the 2016 contest between former Secretary of State Hillary Clinton and Sen. Bernie Sanders (I-Vt.). Nixon's left-wing challenge to Cuomo, which has thus far been considered a long shot, now has one of the most sought-after liberal endorsements in the state.
The New York Working Families Party, which labor unions and community groups formed two decades ago as a progressive faction within the Democratic Party, also voted to endorse New York City Councilman Jumaane Williams for lieutenant governor. Williams is challenging incumbent Lt. Gov. Kathy Hochul (D).
Cuomo has sought to unite progressive groups and labor unions behind his bid for a third term. Three major unions backing Cuomo ― Service Employees International Union Local 32BJ, the Communications Workers of America District 1 and the Teamsters Joint Council 16 ― withdrew from the Working Families Party on Friday on the eve of the expected vote for Nixon. 
Bill Lipton, director of the New York Working Families Party, claimed that the governor threatened to cut off contact with unions that back groups that have endorsed Nixon. Labor leaders at odds with the WFP have vehemently denied this version of events.
"There's no truth to what Bill Lipton is saying ― this is nothing more than a diversionary tactic," said Stuart Appelbaum, president of the Retail, Wholesale and Department Store Union. "Labor is leaving the party we started because Bill Lipton is using it for his own personal agenda."
Cuomo's campaign dismissed the significance of the Working Families Party's blessing of Nixon, given the withdrawal of several of the labor unions that helped found it.
"The governor stands with the unions who have left the WFP and no longer feel it represents the interests of middle- and working-class New Yorkers," said Abby Fashouer, a Cuomo re-election campaign spokeswoman.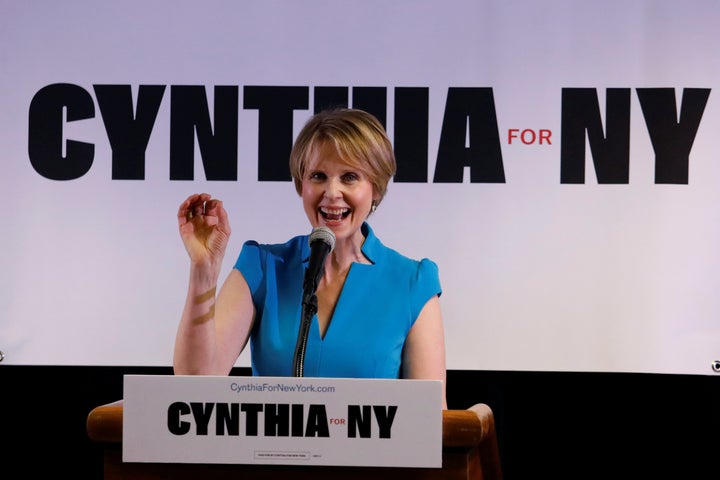 Nixon's rise is the culmination of eight years of progressive anger brewing against Cuomo. In two four-year terms, Cuomo has at once established himself as a fiscal conservative cozy with wealthy donors, and a shrewd operator capable of co-opting progressive priorities when it becomes politically convenient for him to do so. 
A major sticking point for progressives has been Cuomo's willingness to reduce public spending and his reluctance to raise taxes, particularly at the start of his administration. In 2014, he boasted that "any Republican would be proud" of his fiscal stewardship.
Cuomo also did little to help Democrats regain control of the state Senate, enabling an arrangement that stopped ambitious liberal legislation without saddling him with the blame for its demise. He approved of a 2012 gerrymandering plan that protected the Senate's GOP majority.
And in 2013, after Democrats narrowly won back a majority anyway, Cuomo reportedly gave his private blessing to a coalition between Senate Republicans and a breakaway Democratic caucus known as the Independent Democratic Conference. The alliance returned power to the GOP despite Democrats' numerical majority.
Cuomo managed to fend off an intraparty revolt in 2014, when the Working Families Party was considering endorsing his primary challenger, law professor and anti-corruption advocate Zephyr Teachout. Cuomo assuaged the party by promising to shepherd the passage of a $15 minimum wage, the decriminalization of marijuana, public financing for state political campaigns, a state-level DREAM Act, new protections for women's reproductive rights and climate change legislation. He also pledged to help win back the state Senate for Democrats.
Of those promises, Cuomo has only delivered on the vow to pass the $15 minimum wage (though the earliest the new minimum will go fully into effect statewide is 2021). The state Senate remains in Republican hands, recreational marijuana possession remains a criminal offense and the other legislative priorities have failed to come to fruition.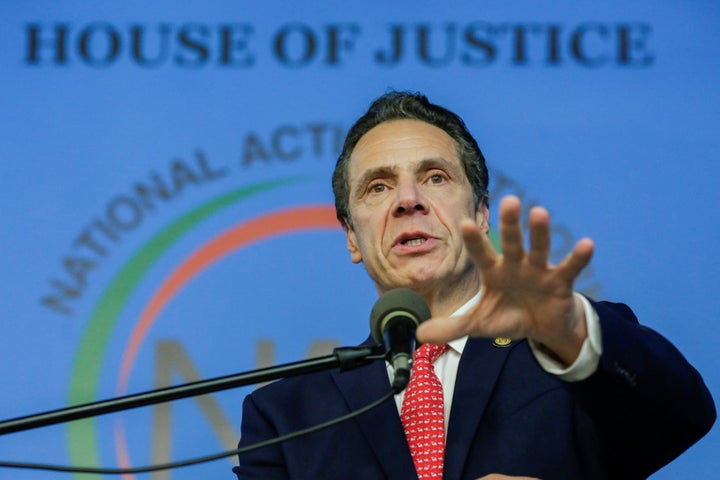 Cuomo and his allies point to a host of other policy achievements that he has presided over in his second term, including banning fracking, passing paid family leave and instituting free state college tuition for students from households earning up to $125,000 a year.
He has also tried to fashion himself a national leader in the liberal fight against President Donald Trump. With this end supposedly in mind, Cuomo brokered a deal that united the renegade IDC with the mainline state Senate Democratic caucus last week.
"The common enemy is defeating Trump and [Paul] Ryan and [Mitch] McConnell and defeating their agenda and taking over the New York state Senate so we can protect the state the way it needs to be protected," he declared at a press conference announcing the agreement.
Left-leaning activists regard these moves, including the reunification of the Senate Democratic caucus, as concessions to their pressure that are nonetheless inadequate to tackle the state's racial and economic inequality.
Since 2014, these critics have been spoiling for another opportunity to unseat Cuomo. But no elected officials have proven willing to risk being on the outs with the powerful chief executive in the event that their bid failed.
However, as an actress best known for her starring role in HBO's "Sex and the City," Nixon had little to lose by trying her hand against the governor.
At the same time, Nixon's activism work makes her more than a mere celebrity candidate. For years, she has been a fixture of the protest movement pressuring Cuomo to provide more funding for public schools. 
Crushing inequality isn't just something that happens.

Cynthia Nixon
Nixon still faces steep odds in her bid against the famously deep-pocketed and popular Cuomo. Cuomo has over $30 million in his campaign war chest, nearly all of it raised from big donors in increments of more than $200.
The handful of Working Families Party members who spoke up against endorsing Nixon at Saturday's meeting in Albany expressed their fears that her candidacy could inadvertently pave the way for a Republican governorship that would be far worse than the status quo. 
They sought to avoid a situation where Nixon would remain on the Working Families Party ballot line even if she lost to Cuomo in the Democratic primary on Sept. 13. The result, they warned, could be a spoiler effect in which Nixon would take votes away from Cuomo after he emerged as the only viable contender in the general election.
In a bid to allay those concerns, Nixon told reporters after the endorsement that she would consult with the Working Families Party before deciding how to proceed after the primary.
To win in the primary, Nixon needs to erode Cuomo's base of support in New York City and the surrounding suburbs where he swept Teachout in 2014. (Teachout's strong showing upstate nonetheless handed her more than one-third of the vote with a fraction of Cuomo's campaign funding.)
With fiery speeches against "corporate Democrats" and promises to legalize marijuana and pass state-level single-payer health care, Nixon is courting members of the Democratic base energized by Trump's election and Sanders' primary bid before that.
Nixon has also made addressing the specific needs of the state's communities of color a key part of her pitch.
"Crushing inequality isn't just something that happens," Nixon said in her speech accepting the WFP endorsement on Saturday. "It's an outcome that comes from a choice, a choice to slash taxes on the super-rich and corporations and slash services and opportunities on everybody else. It's a choice to allow the schools that are attended by our students of color to be segregated, to be underfunded and to be over-policed."
"This is the kind of choice we're accustomed to seeing being made by Donald Trump," she continued. "But for the last eight years, it is a choice that we have seen made over and over and over again by our Democratic governor, Andrew Cuomo."
This story has been updated throughout.
Calling all HuffPost superfans!
Sign up for membership to become a founding member and help shape HuffPost's next chapter
BEFORE YOU GO
PHOTO GALLERY
U.S. State Capitol Buildings