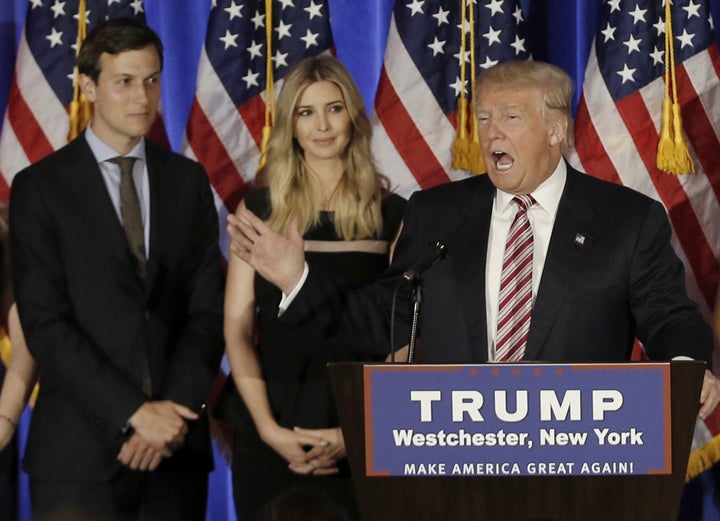 NEW YORK ― The New York Observer, a weekly newspaper and website owned by Donald Trump's son-in-law Jared Kushner, will not be backing a presidential candidate ahead of Election Day.
Editor-in-chief Ken Kurson told The Huffington Post Wednesday that the "Observer is not going to make an endorsement in the general."
The Observer was one of four publications to endorse Trump during the Republican primary, along with the Rupert Murdoch's New York Post, the Santa Barbara News-Press and The National Enquirer.

The Santa Barbara News-Press is also among the handful of newspapers to endorse Trump in the general election. The New York Post, which backed Romney nearly two weeks before the 2012 election, has not yet weighed in for the general even as its tabloid rival, The Daily News, doubled down Monday on its support for Democratic nominee Hillary Clinton.
Clinton has racked up dozens of newspaper endorsements throughout the country, including from conservative editorial boards that hadn't picked a Democrat in decades ― or, in some cases, more than a century. No major magazine has backed Trump. Some have endorsed for the first time or in recent memory; the Atlantic's endorsement of Clinton was only its third in a 160-year-history.
The Observer has struggled at times with covering Trump given Kushner's familial, political and business ties.
Kushner, who bought the paper in 2006 and married Ivanka Trump three years later, has been a top adviser throughout the election cycle ― even described as the de facto campaign manager. He's also reportedly been inquiring about launching a Trump-related media venture after the election.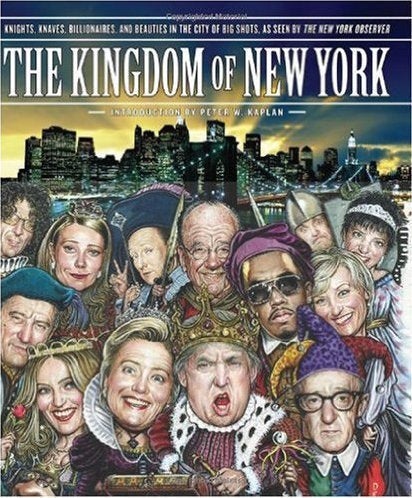 The Observer faced criticism in 2014 for publishing an unflattering article on New York attorney Eric Schneiderman after his office brought a fraud case against Trump University. As the presidential race was under way in July 2015, Kurson told HuffPost "there's no good way to cover Trump's candidacy from an opinion perspective" given that any take, pro or con, could be viewed through the prism of Kushner's ownership.
In April, New York magazine reported that Kurson ― who worked as a former speechwriter for Rudy Giuliani in addition to journalism roles ― provided input for a speech Trump gave at the American Israel Public Affairs Committee conference, a role that raised conflict of interest concerns.
Kurson was unapologetic, telling HuffPost that he and Kushner have long discussed politics and he simply looked at a draft in the course of their discussions. A family friend, Kurson landed the Observer's top job after Kushner cycled through five editors in seven years.
While Kurson didn't regret his involvement, a former senior politics editor put out a statement shortly afterward that no editorial staffers should assist campaigns. The paper's national political reporter quit just over a week later in response to the primary endorsement and other Trump coverage concerns.
To its credit, the paper has allowed for some debate over Trump, and his influence, in its pages. In July, arts and culture writer Dana Schwartz wrote an open letter to Kushner asking him to respond to the anti-Semitic attacks leveled at her and other journalists by Trump supporters.
Kushner, who is orthodox Jewish, and whose wife, Ivanka, converted to the faith, responded that his father-in-law is not anti-Semitic or racist.
Popular in the Community