Let's be honest, the best part of vacation is the food, especially when you're in a place with a local delicacy, which is often the case in cities across this great land.
Whether known for a specific dish, renowned for high-class restaurants or praised as the donut capital of the planet, these great American cities will win a spot on every foodie's must-visit list.
Pack your bags... and your fork.
Milwaukee, Wisconsin
Never has a city shown such utter devotion to all things bacon. Try bacon-wrapped meatloaf at The Comet Cafe, sourced locally from those lush Wisconsin fields. There's a peanut butter bacon burger at AJ Bombers, and Saloon Calhoun hosts a weekly happy hour with FREE BACON. The city's radio station -- literally called "The Hog" -- hosts an annual Baconfest in conjunction with the Harley Davidson Museum. To clear your arteries, sprint through nearby Cudahy's Race for the Bacon... don't worry, there's bacon at the end.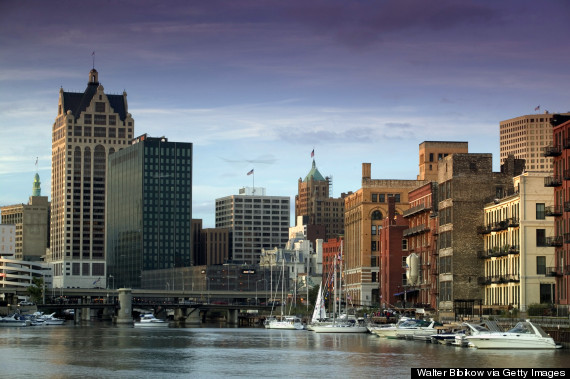 New Haven, Connecticut
New Haven pizza is not like New York pizza or Chicago pizza -- and that's why it's been called the best pizza in the country. In New Haven, they make "apizza," a special style that traditionally involves coal-fired ovens, thin crust, lots of char and the potential absence of cheese (but trust us, it's AMAZING). Take the train to this college town, and have a slice from each of the warring pizzerias -- just so you know, the white clam at Frank Pepe's is the one that wears the winner's crown.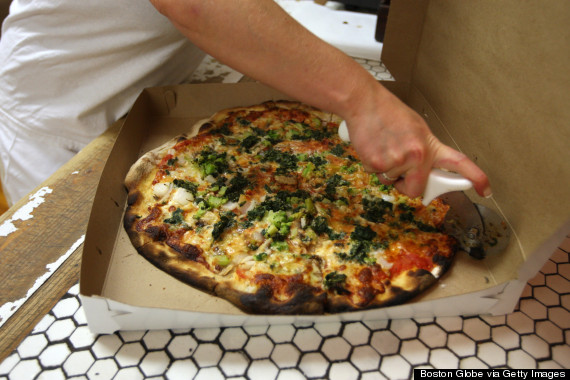 San Diego, California
Let's be real: this city invented a burrito with fries inside it, so that alone is worth a visit. San Diego is also the birthplace of carne asada fries, a French fry version of nachos heaped with guacamole, sour cream, cheese and succulent, marinated beef. In San Diego you can cruise the boardwalks, ride the waves and hit up one of 19 foodie-approved fish taco spots (but the best fish taco, mind you, comes from a humble food truck just minutes from the Mexican border).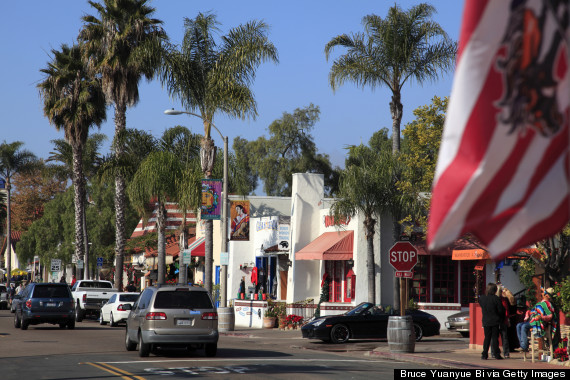 New Orleans, Louisiana
It's no surprise New Orleans is home to some darn good Creole food -- the city's French influence comes to special perfection in the sweet, puffy beignets at Cafe du Monde in the French Quarter. But NOLA has also birthed some life-changing Italian and seafood dishes. It's the birthplace of the muffuletta sandwich -- this meaty wonder was supposedly invented to please Sicilian workers in the 1900s. Or try a po'boy, overflowing with fried shrimp or oysters. And for the diehards, it's just a two-hour road trip to Breaux Bridge, land of the state's most famous gumbo.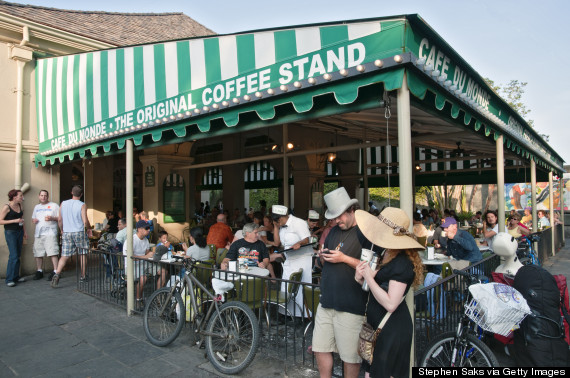 Providence, Rhode Island
Donut lovers will go bonkers in this coastal town, which boasts more donuts shops per capita than any city in the U.S. Visit one of approximately 32 Dunkin' Donuts branches in town, try Portuguese sweet bread at Silver Star, or just sit back and watch a Bruins game at Dunkin' Donuts Center. Allie's Donuts -- famous for their MASSIVE donut cakes -- is just down the road in North Kingston, and there are also river boat tours, creepy ghost walks and a number of historic museums to explore while you come down from your sugar high.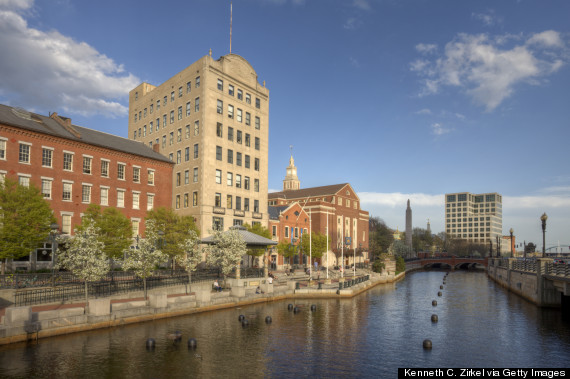 Monroe, Wisconsin
If you love cheese, then Monroe is your heaven. "The Swiss cheese capital of the world" is actually a small town of nearly 11,000 tucked among rolling hills of grazing cows. And boy, do they produce. Monroe is famed for top-notch cheese shops, from Baumgartner's (the oldest cheese store in Wisconsin!) to Alp and Dell (with a special cheese-making "viewing hall"). Head to Monroe in September, and you may catch Cheese Days -- the festival, held every other year, features cheese tastings, a cow milking contest and cheese sculpting demonstrations. It's also one of the only places on earth where you can take a whiff (or a bite) of Limburger, the stinkiest cheese in the world. Yountville, California
For a charming town of just 3,000, Yountville boasts an impressive -- and record-breaking -- six Michelin stars among its many top-notch restaurants. Most stars come from The French Laundry, the gourmet dining mecca where food fiends fight tooth and nail for a reservation. Yountville's wineries, golf club and precious little cottages are enough to fill a weekend, but San Francisco is also close at hand. Equally impressive, San Fran is the only U.S. location to be named one of the top 20 most Michelin-starred cities in the world.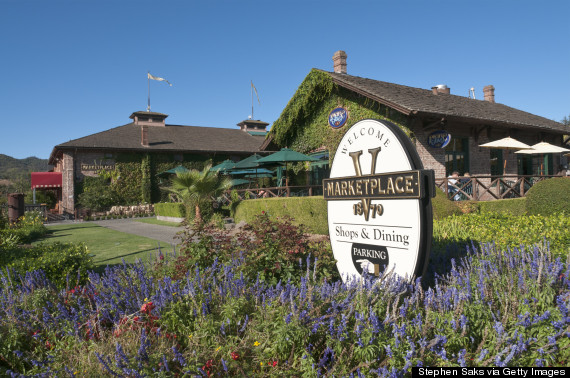 Portland, Oregon
While beer doesn't exactly qualify a city as "foodie," this is America's best beer city, so we're all in. Artsy microbrews abound -- dive into the tasting room at Hair of the Dog, or try the Black Strap Stout at BridgePort Brewing. End one of many bike-and-beer tours at Hopworks BikeBar, where drafts are served on wheels and pedaling generates electricity. Portland's food situation is also "embarrassingly" amazing, with down-to-earth twists on uppity foods like foie gras, house-cured meats and salted caramels in the town's many restaurants and pop-in shops. Oh, and don't even get us started on the espresso at Stumptown.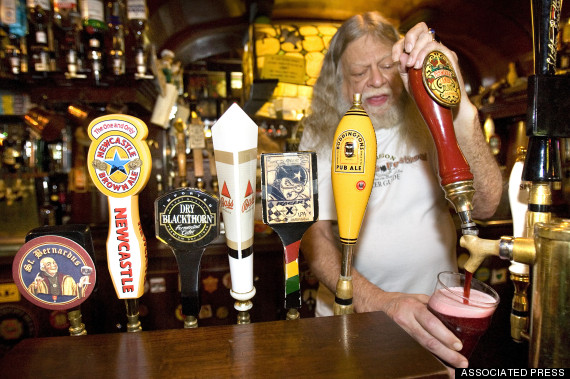 Arlington, Texas
As legend has it, nachos were invented just across the border in the Mexican village of Piedras Negras. After decades of schlepping there for the snack, locals were thrilled when Frank Liberto officially invented the baseball stadium nacho at Arlington Stadium, once home of the Texas Rangers, in 1976. Today in Arlington, you can hit up the vintage railroad or music hall, grab an authentic plate of nachos at Los Jarros Restaurant or, of course, chow down on the good, oozy, cheesy stuff during a Rangers game at Globe Life Park. Portland, Maine
Life in Portland is about being as homegrown as possible, from the art galleries with local painters to the community-supported cafes to the public library and bars with live music. Restaurants are known to pluck their veggie offerings from local gardens, but of course hand-shucked oysters are the real local celebs here. Adopt your own lobster from the tank at Harbor Fish Market or sit down for some Winterpoint Selects at Eventide, one of the best oyster bars in America. Fancy potato donuts from a food truck are the gourmet finishing touch.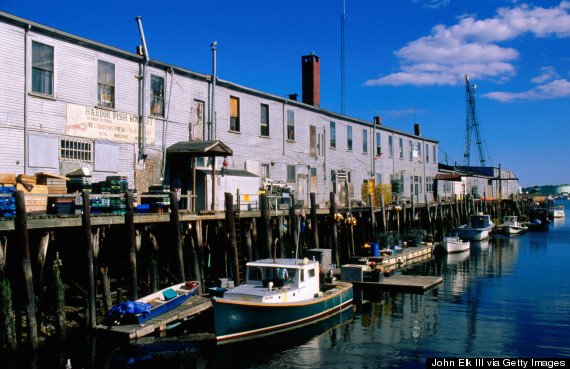 New York, New York
No foodie can make a hit list without including New York. The bagels are doughy, chewy and authentic -- it's a sin to even think about toasting them when they're fresh. It's also home to a whole handful of the nation's best burgers, hidden everywhere from corner bars to old-school dining rooms to secret eateries behind velvet ropes in the lobby of an upscale hotel. NYC's crown jewel, however, is the Italian food scene -- wandering these very streets, you'll duck into a whopping FIVE of the country's top 10 Italian restaurants (though the average street slice isn't too terrible, either).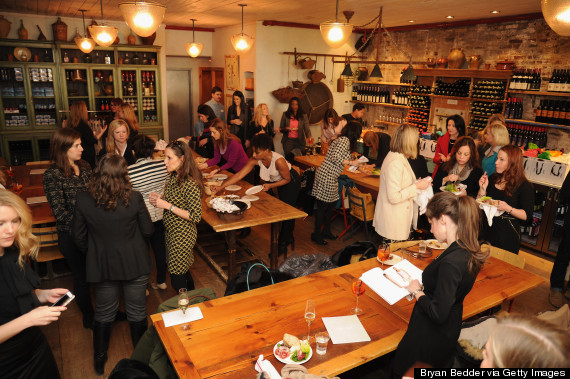 Correction: A previous version of this post stated that Monroe Cheese Days occur annually and listed cheese-related events that do not actually take place at Cheese Days. These have been changed to reflect real Cheese Days dates and happenings.
Related
Before You Go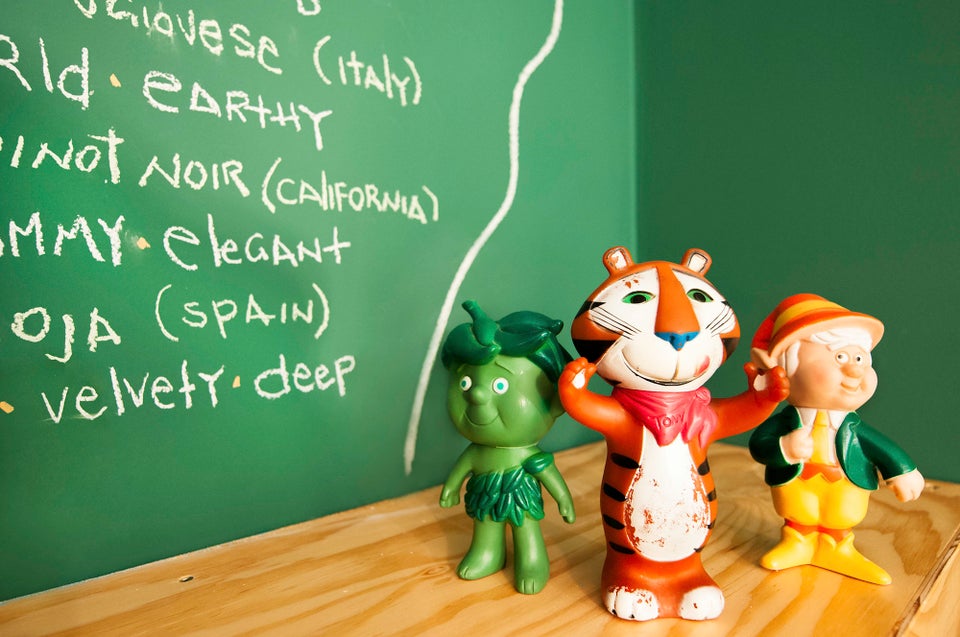 A Dream Foodie Hotel Room