Lisa Bloom, the Los Angeles lawyer perhaps best known for representing women who have accused powerful men of sexual harassment, turned her legal skills this week to advising film producer Harvey Weinstein as he fights allegations that he made unwanted advances toward women for decades.
The claims against Weinstein, detailed at length in a bombshell New York Times story published Thursday, are similar in nature to those brought by some of Bloom's past clients. She represented some of the women accusing then-Fox News host Bill O'Reilly of sexual harassment earlier this year. She also took on the cases of several women who accused Donald Trump of sexual misconduct during his presidential campaign and represented model Janice Dickinson in her defamation suit against Bill Cosby. (Bloom follows in the footsteps of her mother, attorney Gloria Allred, who has earned fame handling high-profile cases, especially in defense of women.)
Now Bloom is aiding a Hollywood executive accused of repeatedly exploiting his powerful position to make sexual advances on women.
But Weinstein and Bloom have an earlier business connection. Weinstein, along with Jay Z, is producing the TV adaptation of her 2014 book, Suspicion Nation, which examines the trial of Trayvon Martin's killer.
Bloom tweeted the news in April:
According to Variety, Weinstein and Jay Z are set to produce a six-part documentary miniseries based on Bloom's work. The series will also draw from Rest in Power, a memoir written by Martin's parents earlier this year.
The series is scheduled to premiere in 2018 on Spike TV, which will by then be rebranded as Paramount Network.
In a statement released Thursday shortly after the publication of the Times exposé, Bloom said that she and Weinstein have had "many wide ranging conversations over the last year about rumors and allegations against him" and that he denies those allegations as "patently false."
"As a women's rights advocate, I have been blunt with Harvey and he has listened to me," she said. "I have told him that times have changed, it is 2017, and he needs to evolve to a higher standard. I have found Harvey to be refreshingly candid and receptive to my message. He has acknowledged mistakes he has made. He is reading books and going to therapy. He is an old dinosaur learning new ways."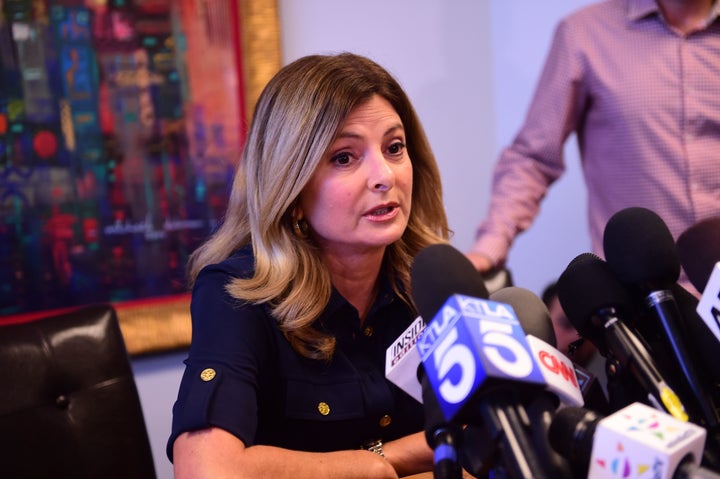 Popular in the Community