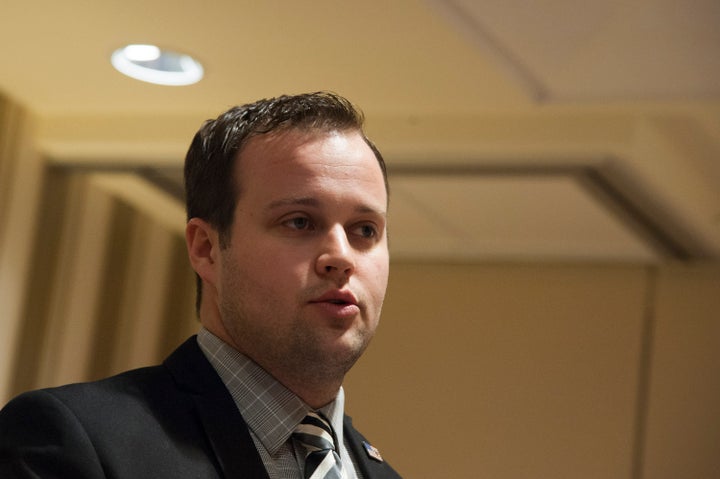 Last month, Jill, Jessa, Jinger and Joy Duggar filed a federal lawsuit seeking unspecified compensatory and punitive damages against In Touch magazine and Arkansas law enforcement over police documents released to the tabloid through a Freedom of Information Act request in 2015.
In their original lawsuit, the four Duggar sisters claim they were "revictimized" by the release of the documents that contained "cosmetic redactions," which allowed them to be identified as their brother's victims.
Their lawsuit hinges on the assertion that, according to Arkansas law, information collected involving minors is not subject to disclosure under the Freedom of Information Act. The sisters claim that when they spoke to investigators as minors in 2006, they were told their statements would not be made public. Josh makes the same claims in his motion to intervene and cites the same law, however, he was actually 18 at the time he spoke to investigators.
The City of Springdale, which the sisters are also suing, previously dismissed the allegations in the lawsuit as "without merit" and "false" in a statement to the press. In Touch has yet to respond to the lawsuit, but it's important to recognize that Josh's name was, in fact, redacted from the police report. In Touch even noted in the story:
"(Note: Josh's name is redacted from the police report but In Touch has confirmed the passages that refer to him.)"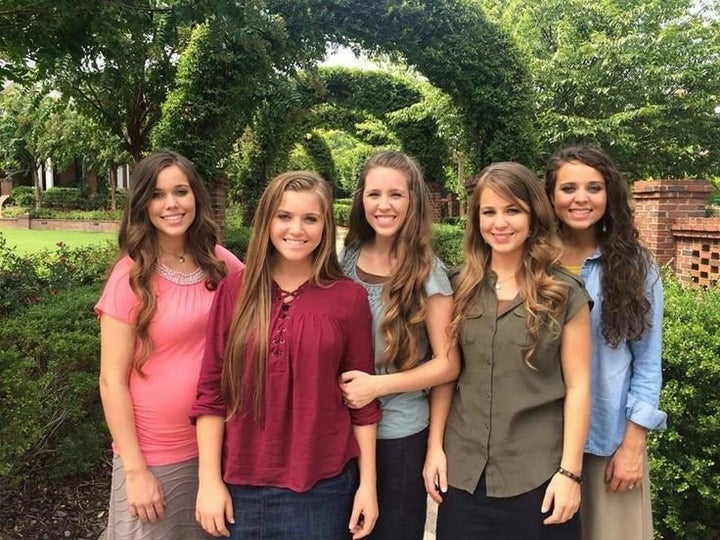 Similarly, the police report appears to comply with state law by redacting the names of Josh's victims. In Touch did not identify the victims by name in its reports, and it was Jessa and Jill who identified themselves as two of Josh's five underage victims when they participated in an interview with Megyn Kelly on "The Kelly File." With the filing of their lawsuit, Jinger and Joy confirmed they were victims, as well. The identity of the fifth victim remains unknown.
The sisters claim that by not redacting their parents' names, Jim Bob and Michelle Duggar, In Touch clearly identified the sisters as victims. However, the Duggar parents' names did not need to be redacted as they were not minors.
In his motion to join the suit, Josh also states that while his sisters have been "forced to confront traumatic experiences" and had the "most private and painful aspects of their lived [sic] exposed," they received "sympathy worldwide."
Not so with Movant, however, for which the confidential, highly sensitive, intensely personal and humiliating nature of the information contained in the released reports has subjected him to exposure only in an intensely negative light for actions he engaged in as an indiscrete youth and that will continue to haunt him and cause him financial and emotional injury for the rest of his life.
The fall out from In Touch's May 2015 report was swift. Josh admitted to molesting underage girls ― who were later confirmed to be his sisters. He subsequently resigned from his job as executive director of Tony Perkins' conservative and anti-gay group, Family Research Council Action, and TLC canceled "19 Kids and Counting." (Josh was back in the headlines over a cheating scandal involving an Ashley Madison account and claims of sex addiction later on.)
The idea that an admitted child molester could complain about lack of sympathy is inherently ridiculous and a closer look at Josh's motion reveals his claims to be completely contradictory.
In one breath, without actually mentioning the assaults, he refers to his abuse of his sisters as "traumatic experiences" and the "most private and painful aspects" of their lives. He then turns around and attempts to brush off repeated acts of sexual abuse as "actions he engaged in as an indiscrete [sic] youth." In fact, the words "molestation" and "sexual assault" do not appear in Josh's motion at all. There is not even a hint of personal responsibility for his actions in the entire motion.
Meanwhile, his sisters Jessa and Jill previously said they had "forgiven" Josh, but the language in their lawsuit says otherwise. In the suit, the sisters state they were "sexually assaulted on several occasions by [their] brother, Josh Duggar." The words "sexual abuse" and "sexual assault" and "molestation" are free flowing throughout the suit. It's a far cry from how they previously characterized the incidents as "mild, inappropriate touching" when they were interviewed by Kelly.
Via the police report: [Jim Bob Duggar] said that [Josh] had told him that [he] had been touching [redacted] on the breast and vaginal areas while [they] were sleeping." Later in the report [Jim Bob] said there was another incident in March 2003. [Jim Bob] said that [Josh] was reading to [redacted] and [she] was sitting on [his] lap, [Josh] had touched [redacted's] breasts and vaginal area...sometime during this timeframe [Josh] had been standing in the laundry room and [Josh] had put [his] hand under [redacted's] dress."
Josh is not represented by the same attorneys as his four sisters and it is unclear how they feel about him seeking to join the suit. A rep for the law firm representing the Duggar sisters told HuffPost the family is not releasing a statement on Josh's motion at this time.
This post has been updated to include Josh Duggar's age at the time he spoke to investigators in 2006. It was also updated to include a response from the law firm representing the Duggar sisters.
Before You Go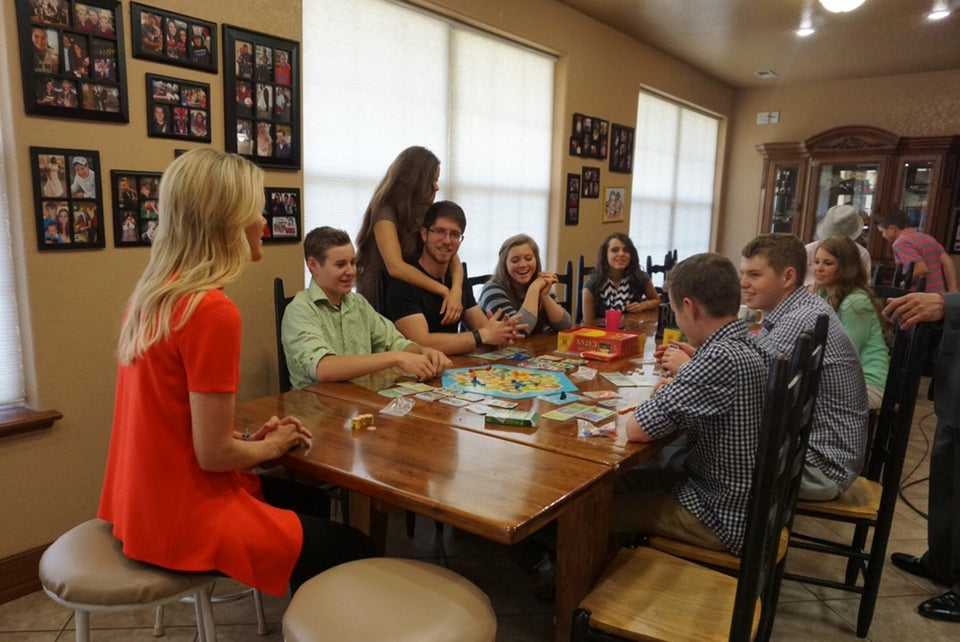 Photos Of The Duggar Family
Popular in the Community