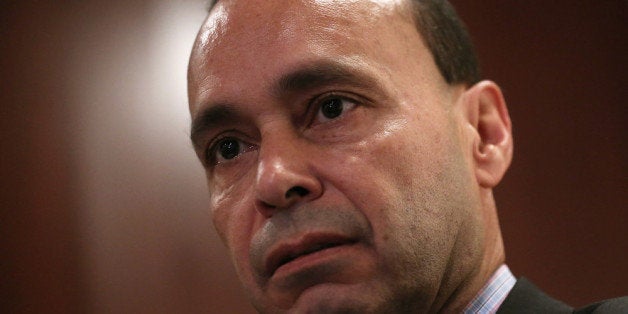 This group of dreamers is pushing too hard for one Latino congressman's taste.
Rep. Luis Gutierrez (D-Ill.) distanced himself from the National Immigrant Youth Alliance on Monday, saying the group had secretly recorded his private conversation last week with the parents of detained immigrants. The rift exposes long-simmering tension between Gutierrez and other establishment politicians trying to push immigration reform through a deadlocked Congress, and undocumented activists who have adopted brazen tactics in the face of congressional inaction.
"The Office of Congressman Luis V. Gutiérrez (D-IL) will no longer work with the National Immigrant Youth Alliance (NIYA) and their affiliated advocates at DREAMActivist.org," Gutierrez spokesman Douglas Rivlin said Monday in a press release.
The activists, who had been pressing Gutierrez to support a group of detained migrant workers known as the Dream 30, took credit for recording the conversation, but dismissed Gutierrez's criticism.
"We haven't had a working relationship with Gutierrez's office for about two years now," Abdollahi told HuffPost. "It's not accurate to say we've had a split. … It's just ridiculous that they're resorting to personal attacks instead of defending the community."
Abdollahi said National Immigrant Youth Alliance favors a piecemeal approach to immigration legislation rather than the comprehensive legislation backed by Gutierrez. "We've always been a fan of whatever legislation has a chance of passing," Abdollahi said.
National Immigrant Youth Alliance has built a reputation for unconventional tactics.
In July, three undocumented activists affiliated with the group -- Marcos Saavedra, Lula Martinez and Lizbeth Mateo -- traveled to Mexico and returned to the United States through a legal port of entry, openly declaring their immigration status as a unique form of protest against the Obama administration's record pace of deportations. The activists became known as the Dream 9 after six sympathizers joined them on the Mexican side of the border at Nogales.
The group staged a similar protest in September. A group of 30 people who had lived part of their lives as undocumented immigrants in the United States gathered in Nuevo Laredo, Mexico, and crossed through a legal port of entry into Texas. They retained the name Dream 30, though they gathered new members along the way.
In pushing for the release of the Dream 9 and the Dream 30, National Immigrant Youth Alliance has targeted Latino lawmakers who support immigration reform, including Gutierrez, Rep. Ruben Hinojosa (D-Texas) and Sen. Bob Menendez (D-N.J.).
Rivlin told HuffPost that, despite distancing himself from National Immigrant Youth Alliance and DreamActivist.org, Gutierrez continues to support the Dream 30's release.
"They shouldn't be detained," Rivlin said. "They should be released to pursue their cases."
Before You Go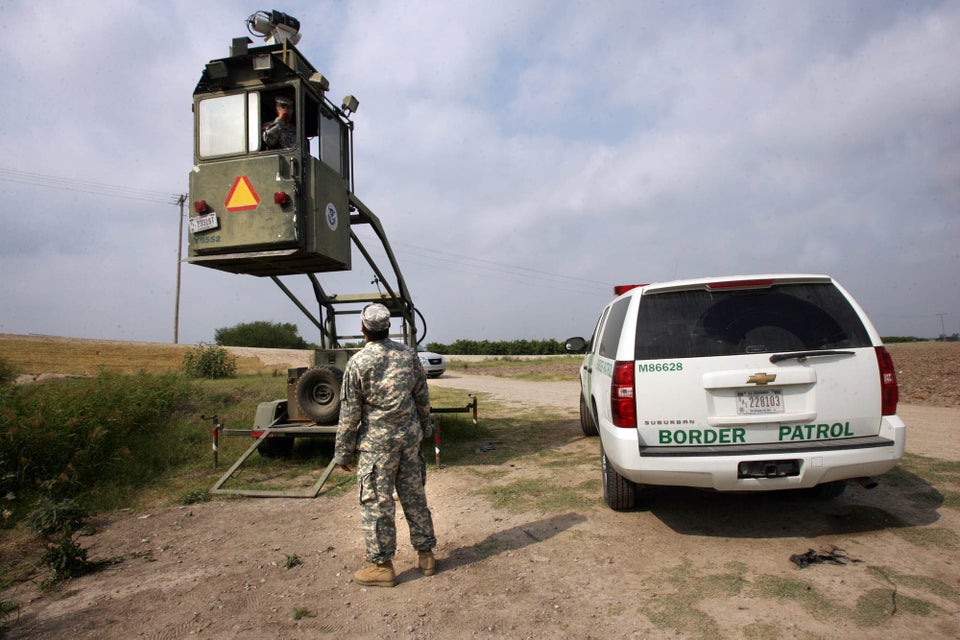 6 Misconceptions About The Border
Popular in the Community