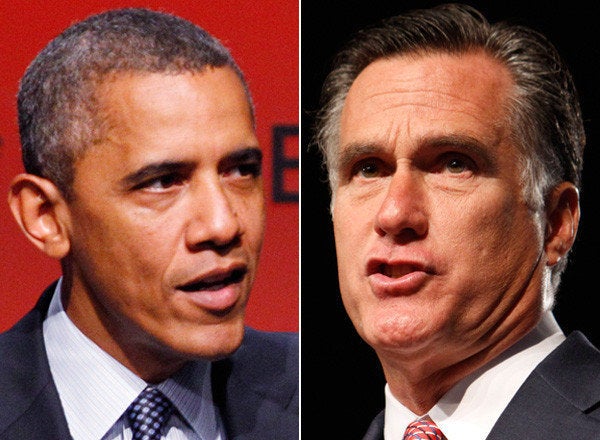 This all could have been avoided.
In the early days of his administration, President Barack Obama faced a staffing crisis. The person he had tapped to lead the Department of Health and Human Services, former Senate Majority Leader Tom Daschle (D-S.D.), had been forced to withdraw his nomination because of tax problems. And as speculation turned to who Obama would choose instead as his so-called "health care czar," one name kept being provocatively floated: Mitt Romney.
The idea had some logic behind it. Romney was months removed from his 2008 primary run. And while it was widely assumed he'd run again in 2012, service in the Obama administration was not yet considered an automatic disqualifier for a GOP candidate. Republicans, indeed, weren't yet averse to serving alongside the president. Then-Sen. Judd Gregg (R-N.H.) had already been tapped for Commerce Secretary (he would drop out of consideration soon after) and former Utah Gov. Jon Huntsman would be tapped as U.S. ambassador to China months later.
The health care plan Romney had passed in Massachusetts, moreover, wasn't politically controversial. In fact, it was his defining legislative achievement, something for which he was widely regarded as an innovator. And so, reporters had at it.
My suggested nominee is a proven problem-solver on the health care issue, who has shown that he is willing to invest whatever political capital it takes to get the job done. Someone who has shown that, on this issue, he can work pragmatically across party lines. Someone who has partnered with Senator Edward M. Kennedy, the chairman of the Senate health committee, on a plan. In fact, he's the only person in America who has ever put together and passed a universal health care program.

That man: Mitt Romney.
Czar Mitt: President Obama could do worse. Romney has a bad reputation among Congressional Democrats, so I can't imagine they'd cotton to this. In fact, it's highly unlikely. But what Romney, in a bipartisan fashion, was able to do in Massachusetts -- even with caveats -- is pretty much the same as what Obama wants to do on a national level... If Obama wanted to bring Romney into the cabinet, he'd have to balance him by appointing a pro-choicer to a top HHS post because there are so many controversial, sexuality-related programs in that department that apportion money. The thinking here is that Romney would be the White House health care czar and that a Democrat -- Gov. Kitzhaber of Oregon, maybe -- would move over to Health and Human Services.

What does Romney get out of it? Assuming that Obama's ship is merely listing now and that the economy has recovered perceptablly [sic], 2012 is not going to be an attractive cycle year for a Republican to run for president. If managerial chops are what's needed, then Romney's resume cuts in... something that, again, the GOP didn't seem to much appreciate in 2008. Like Hillary Clinton, Romney might be willing to trade his political ambition for the chance to do something awesome for the country.

Highly, highly improbable that this will happen. On the other hand, Obama seems to be willing to look at the Republican bench when his own side falls down.
The Washington Post's political blogger Chris Cillizza says Deval Patrick could be the next head of HHS. If so, my suggestion is that President Barack Obama is on the right track, but he's one governor off.

Pick Mitt Romney instead.

I will admit that I am operating under the belief - or perhaps it's a delusion - that Obama actually wants to reform America's health-care system in some meaningful way.
Putting Mitt Romney forward as the face of health care reform would be extraordinary,
controversial and risky. But no more so than the decision by this famously audacious president to tackle the issue amidst a crippling economic crisis and a looming meltdown of federal finances.

As Massachusetts governor, Romney drove the unprecedented effort to ensure access to quality, affordable insurance for all residents, deftly tapping the assistance of one-time political opponent Sen. Edward Kennedy (D-Mass.) at crucial moments.

True, presidential candidate Romney consistently attacked President Obama's health care proposal as a government takeover. But the president has forgiven such campaign trail criticism before -- witness Secretary of State Hillary Clinton. The harder sell will be to liberal Democrats, in Congress and the blogosphere, who have already chafed at the nomination of so many moderates to Obama's team. This is where Kennedy's imprimatur would be invaluable.

At almost any other time, Romney's candidacy might be unthinkable. But in the face of crises, and opportunities, on a scale not seen in generations, these strangest of bedfellows may yet be the answer to real health care reform.
The Contenders: Mitt Romney - Still young enough to run for president in 2012, Mr Romney has continued his march away from his (largely) successful health-care record in Massachusetts, and continues his evolution as a partisan Republican, lobbing grenades at the Democrats. The majority party has too little respect for the man to make this work. Shame, though: circa 2005 or 2006, he would have been a perfect bipartisan choice. Odds: 200-1.
Alas, the 200-1 odds proved too generous.
There has been no reporting to suggest that the Obama White House even considered Romney as Daschle's replacement. Romney's role as a critic of the president's economic policies during that time period suggests he was already positioning himself as someone who was at odds with the White House, rather than someone who wanted to be part of it.
Kansas Gov. Kathleen Sebelius was instead appointed to be the Secretary of Health and Human Services while Nancy-Ann DeParle was given the task of heading the White House's Office for Health Reform. The only contribution the White House took from Romney was the actual structure of and concept behind his health care reform law, which was of course used to help shape the Affordable Care Act
Popular in the Community