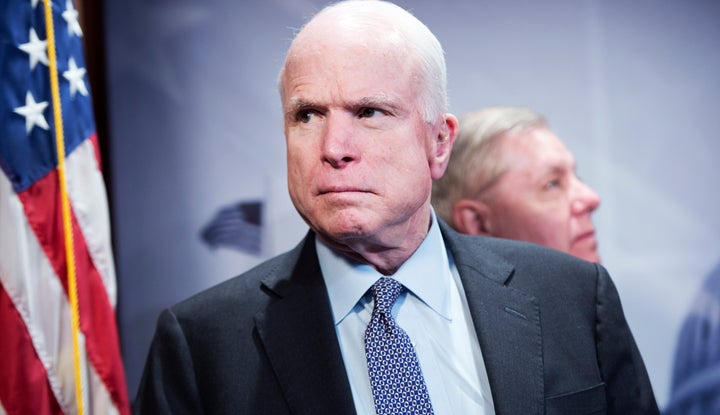 WASHINGTON ― A growing number of senators on both sides of the aisle are calling for investigations into Russian involvement in the U.S. election process.
"I think we need to get to the bottom of it," Sen. Rand Paul (R-Ky.) said in a Sunday morning interview with ABC's "This Week. "And I think there should be an investigation because in order to defend ourselves against other adversarial countries, we have to protect our information."
The CIA concluded in a secret assessment that Russia interfered in the U.S. election not merely to mess around with the democratic system but to more specifically help Donald Trump win the presidency, according to a recent report in The Washington Post.
"It is the assessment of the intelligence community that Russia's goal here was to favor one candidate over the other, to help Trump get elected," said a senior U.S. official familiar with the findings. "That's the consensus view."
On Sunday morning, a bipartisan group of high-ranking senators released a statement underscoring the severity of these revelations and urging Republicans and Democrats to take them seriously.
"Democrats and Republicans must work together, and across the jurisdictional lines of the Congress, to examine these recent incidents thoroughly and devise comprehensive solutions to deter and defend against further cyberattacks," read the statement from Sen. John McCain (R-Ariz.), chair of the Senate Armed Services Committee; Sen. Lindsey Graham (R-S.C.), an Armed Services Committee member; Sen. Chuck Schumer (D-N.Y.), the incoming minority leader for his caucus; and Sen. Jack Reed (D-R.I.), the ranking member on the Armed Services Committee.
"This cannot become a partisan issue," they added. "The stakes are too high for our country. We are committed to working in this bipartisan manner, and we will seek to unify our colleagues around the goal of investigating and stopping the grave threats that cyberattacks conducted by foreign governments pose to our national security."
During the election, emails from the Democratic National Committee and the private account of John Podesta, Hillary Clinton's campaign chairman, were hacked and released on WikiLeaks. The DNC emails, in particular, caused turmoil within the party as supporters of Sen. Bernie Sanders (I-Vt.) accused party officials of tipping the scales for Clinton during the primary based on exchanges in the released emails.
On NBC'S "Meet the Press" Sunday, Rep. Adam Schiff (D-Calif.), ranking member of the House Permanent Select Committee on Intelligence, said there was "no doubt that the Russians hacked our institutions."
"Plainly they were after discord and in this they were spectacularly successful. But it wasn't alone to try and sow discord," Schiff said. "They had a candidate with pro-Putin, pro-Russian views who belittled NATO, who was willing to potentially remove sanctions on Russia ― and by contrast they had in Secretary Clinton a candidate very tough on Russia and who they blamed ... for the protest, the mass demonstrations against the corruption in the Russian elections in 2011."
Sen. Claire McCaskill (D-Mo.), a member of the Armed Services Committee, also said on ABC's "This Week" Sunday that she supports investigations into Russia.
"This should be not only about protecting us going forward but this is a form of warfare for Vladimir Putin, who is a thug and a bully and has the friends around the globe that we don't want to be friends with," she said, adding, "I've had briefings just this last week that indicate that this is a very serious issue for the American people to understand. And for Donald Trump to dismiss out of hand the intelligence community's fact gathering is, frankly ― doesn't bode well for him protecting our country."
Trump has repeatedly denied Russia interference and told "Fox News Sunday" that it was "ridiculous" and an "excuse" to undermine his win.
"No, I don't believe that at all," he said.
"Nobody really knows, and hacking is very interesting," he added. "Once they hack if you don't catch them in the act you're not going to catch them. They have no idea if it's Russia or China or somebody. It could be somebody sitting in a bed someplace. I mean, they have no idea."
During the campaign season, Trump consistently praised Russia, even saying during a debate that the country's president, Vladimir Putin, "has been a leader far more than our president has been."
Want more updates from Amanda Terkel? Sign up for her newsletter, PipingHot Truth, here.
HuffPost readers: Should Congress investigate? Let your preference be known by signing an open letter calling for an investigation, or signing an alternate one telling Congress to move on. You can add anything you like using the form below. To see how each one is doing, you can check the pro letter here and the con letter here.
Before You Go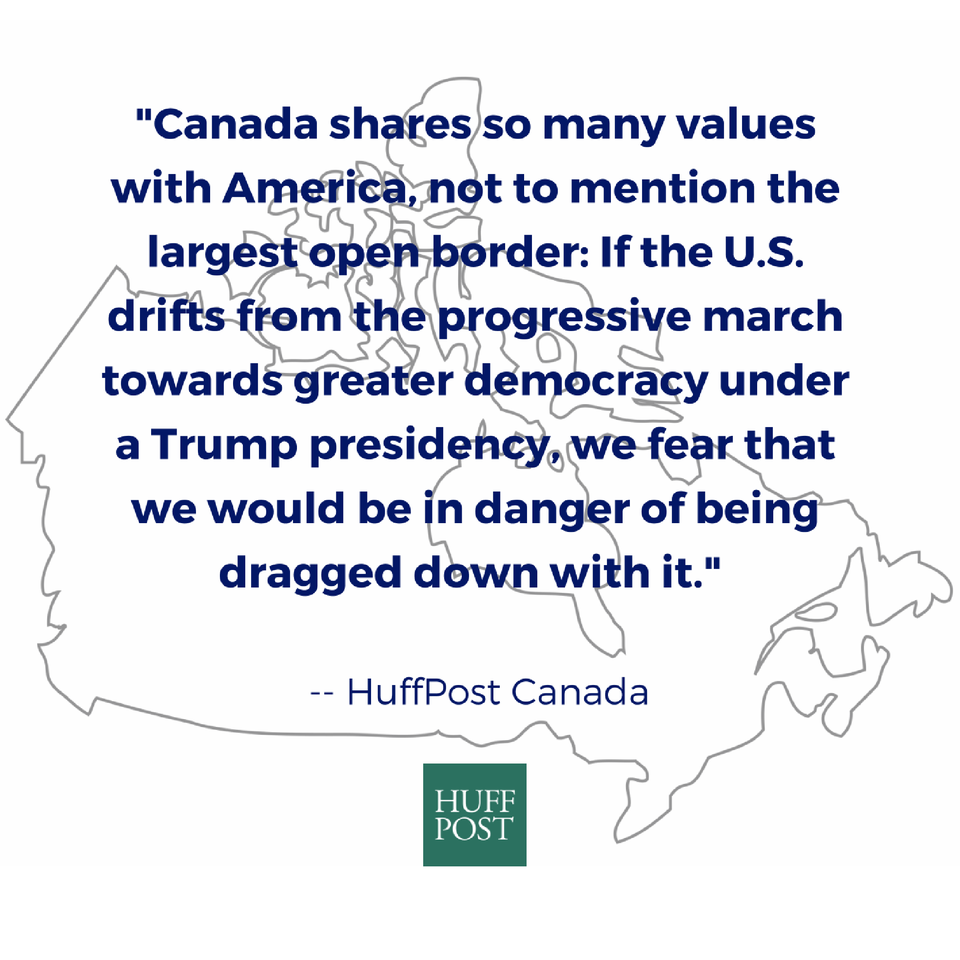 This Is What The World Finds Scariest About Trump
Popular in the Community