WASHINGTON -- Rep. Jared Polis (D-Colo.) had some fun on Wednesday, poking fun at Rep. Steve King (R-Iowa) over the Republican's now-infamous comment that some young undocumented immigrants have "calves the size of cantaloupes."
"I'd like to inquire as to what calves you inspected on your recent trip and exactly what you saw," Polis said to King, of his weekend trip to the U.S.-Mexico border. "I would also point out I did have the opportunity two weeks ago to go to the border, I did not see any calves that were in any way unusual."
A tense-looking King responded that the observations about young immigrants were largely unrelated to the amendment at hand, though they were part of the knowledge base he drew on while writing the legislation.
The exchange took place at a Rules Committee meeting to discuss a bill that would provide $659 million in funding to address the crisis of unaccompanied minors crossing the border. King was there to speak in favor of ending measures such as Deferred Action for Childhood Arrivals, a policy that allows undocumented young people who have been in the U.S. for years to stay temporarily.
The congressman is part of a group of Republican legislators who have taken a hard line in response to the border crisis, which stems from an unprecedented influx of unaccompanied child migrants coming over the southern border, largely from Central American countries.
King was widely criticized last year when he said many undocumented young people, often called Dreamers, had worked as drug mules.
"For everyone who's a valedictorian, there's another 100 out there that weigh 130 pounds and they've got calves the size of cantaloupes because they're hauling 75 pounds of marijuana across the desert," King said in 2013.
On Wednesday morning, King appeared on CNN's "New Day," where he defended his comments from last year. Host Chris Cuomo asked King if he feels differently now about Dreamers. King said he was referring to drug-runners, but did not take back the comment.
"Well, not since I've measured the cantaloupes and measured the calves, no, that's an accurate statement, Chris," he said on CNN. "So that part doesn't change. It was the truth when I said it and it's objective, and it's even more objectively true today."
Before You Go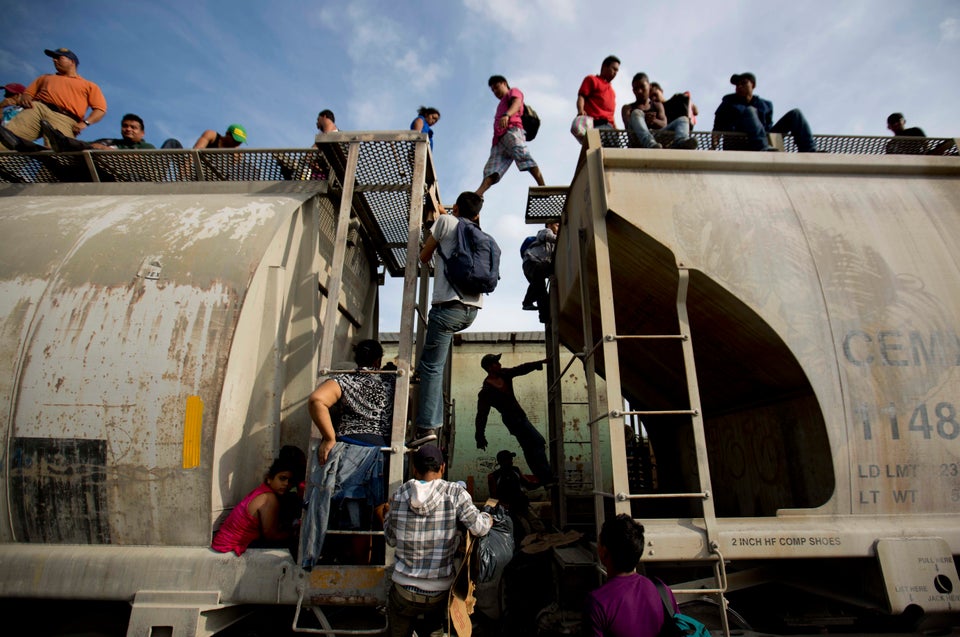 Why Latin Americans Really Come To The U.S.
Popular in the Community