WASHINGTON -- In August, stories began to percolate that Terri Lynn Land, the Republican Senate candidate in Michigan, didn't have what it takes to win. Despite the GOP's quest to retake the Senate, the national party pulled back from that contest.
The National Republican Senatorial Committee made its last expenditure in the Michigan race at the end of August. As Land drifted downward in the polls in September, the committee abandoned the state entirely, canceling all future ad reservations.
But Land's family and wealthy business interests in the state did not want to give up. Luckily for them, a super PAC called the Ending Spending Action Fund was prepared to take their money and pump a lot of cash into the race. From the beginning of August and accelerating through September and the first two weeks of October, the super PAC received $3.4 million from Land's family -- including $950,000 from the candidate's father, Paul Land -- and Michigan business interests. The fund, which did not respond to a request for comment, turned around and spent $4.9 million to attack Land's Democratic rival, Rep. Gary Peters.
Founded by billionaire Joe Ricketts in 2012, the Ending Spending Action Fund is one of a handful of national super PACs that are spending big on particular congressional candidates this year while receiving major contributions from friends, family and business interests of those candidates. This is no mere meeting of minds. Campaign finance experts say that candidates' big-money supporters are likely earmarking their donations. And that is further evidence of how the unlimited money ecosystem created in the wake of the Supreme Court's 2010 Citizens United decision has eviscerated campaign contribution limits.
Under federal campaign finance law, donors may give only $5,200 to an individual candidate in any given electoral cycle. Political party committees, meanwhile, cannot accept donations earmarked for a particular race. But super PACs, as well as certain nonprofit groups, can receive unlimited contributions from nearly any source and let the donors pick where their money will be spent.
Paul S. Ryan, a lawyer with the elections watchdog Campaign Legal Center, said that contributions like those going to the Ending Spending Action Fund underscore how "many super PACs are effectively acting as shadow campaigns."
Large contributions to super PACs from family, friends and business interests to support candidates in their home states are not entirely new. In the past two electoral cycles, donors focused on one candidate routinely created their own groups to spend solely on that one election. Dan Tojaki, an election law professor at The Ohio State University's Moritz College of Law, has dubbed those custom-made groups "buddy PACs."
But in the current electoral cycle, such targeted contributions are increasingly being funneled elsewhere -- into larger, already established super PACs, set up by party operatives or billionaires, that have the expertise and connections to get an advertising campaign off the ground quickly.
House Majority PAC, the primary unlimited-money group supporting Democrats running for the House of Representatives, has received hundreds of thousands of dollars from family members and interests connected to candidates that it has spent on those specific elections.
Matt Thornton, spokesman for House Majority PAC, said, "Unlike party committees, super PACs are allowed to accept earmarked donations." He declined to comment on any specific contributions.
In California's 3rd District, House Majority PAC has aimed more than $1.1 million in negative advertising at Republican candidate Doug Ose in an effort to protect freshman Rep. Ami Bera (D). A small fraction of this spending has apparently come from Bera's own family members. The lawmakers' parents, Babulal and Kanta Bera, and other relatives have combined to give $80,000 to the Democratic super PAC.
Donald Norcross, the Democratic candidate for the New Jersey seat already vacated by Rep. Rob Andrews (D), is also getting a boost from House Majority PAC, to the tune of nearly $500,000 in election spending. Meanwhile, the group has received $225,000 from local chapters of the International Brotherhood of Electrical Workers, Norcross' union -- he's a member and also serves as an assistant business manager for some chapters. A fund that is based in the congressional district Norcross hopes to represent and affiliated with the United Brotherhood of Carpenters has also chipped in $50,000.
On Tuesday, House Majority PAC released a new television ad targeting Rep. Rodney Davis (R-Ill.). The group is spending $143,116 on the ad, which is nearly as much as the $150,000 that F. Lance Callis -- the father of Davis' Democratic challenger, Ann Callis -- has given to the super PAC since July 2013.
In Alaska, earmarked contributions have been a major feature of outside spending in the Senate race.
Super PACs supporting Republican candidate Dan Sullivan have received major backing from his parents. American Crossroads, the conservative super PAC founded by Karl Rove, received $300,000 from Thomas and Sandra Sullivan in October. The group has spent $4.2 million to help Sullivan defeat Democratic Sen. Mark Begich.
Sullivan's family members and individuals connected to the Sullivan family business based in Ohio have also made large contributions to Alaska's Energy/America's Values, a super PAC solely dedicated to electing him.
Begich is not relying on family members to make unlimited contributions. Business interests he has worked with, however, have given hundreds of thousands of dollars to Senate Majority PAC. The national Democratic Party group, in turn, has funneled major sums into Put Alaska First PAC, which backs Begich. Senate Majority PAC spokesman Ty Matsdorf said that the group does not comment on fundraising.
The chief donor of pro-Begich contributions to the linked super PACs is Fishermen's Finest. This Seattle-based fishing firm has used subsidiary companies to contribute $225,000 to Senate Majority PAC and an additional $125,000 directly to Put Alaska First.
Senate Majority PAC, which all together has directed $8.8 million into the Alaska Senate race, also received contributions from Alaska donors and business interests that are known to back Begich. These include former supermarket chain owner Bernard Gottstein ($150,000), lawyer Myra Munson ($50,000) and Alaska Native corporation Sealaska ($10,000).
Munson said that she has given to many groups, including Senate Majority PAC and the Alaska Democratic Party, to support Begich, but that her super PAC contributions were not solely earmarked for the Alaska race. Those contributions, she said, were designed to help maintain the Democratic majority in the Senate by electing candidates across the country.
"[I] gave to folks who knew what they were doing to maximize that result," Munson said.
In Louisiana, where Sen. Mary Landrieu (D) is fighting for re-election, Senate Majority PAC has spent $2.4 million while receiving $182,500 from local interests. This includes $100,000 from Dieter Hugel of marine insurance underwriters Gulf Coast Marine, who is actually better known for his support of Republicans.
Ryan, the campaign finance watchdog, argues that these contributions highlight how thin the lines separating candidates from donors and independent groups have become. Such close connections, he said, further undermine the Supreme Court's rationale in Citizens United that independent groups could raise unlimited sums from nearly any source without the appearance of corruption.
"The Supreme Court in Citizens United was either disingenuous or naive when it said independent spending could not corrupt," Ryan said.
Support HuffPost
The Stakes Have Never Been Higher
Before You Go
Rep. Kerry Bentivolio (R-Mich.)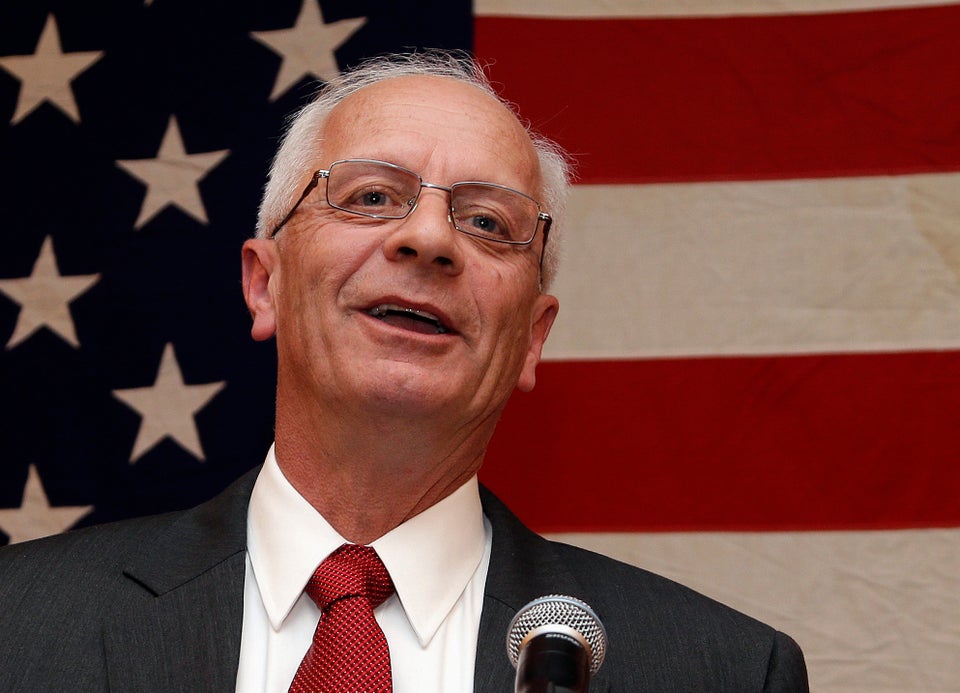 Republican House candidate Jake Rush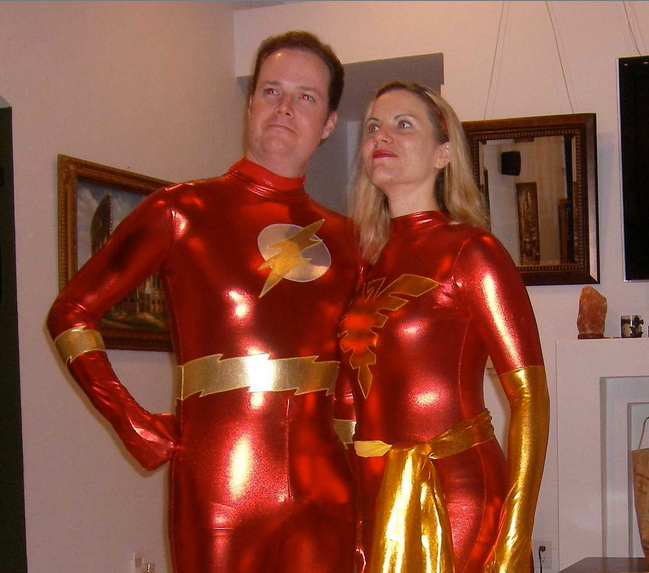 Wisconsin state Sen. Glenn Grothman (R)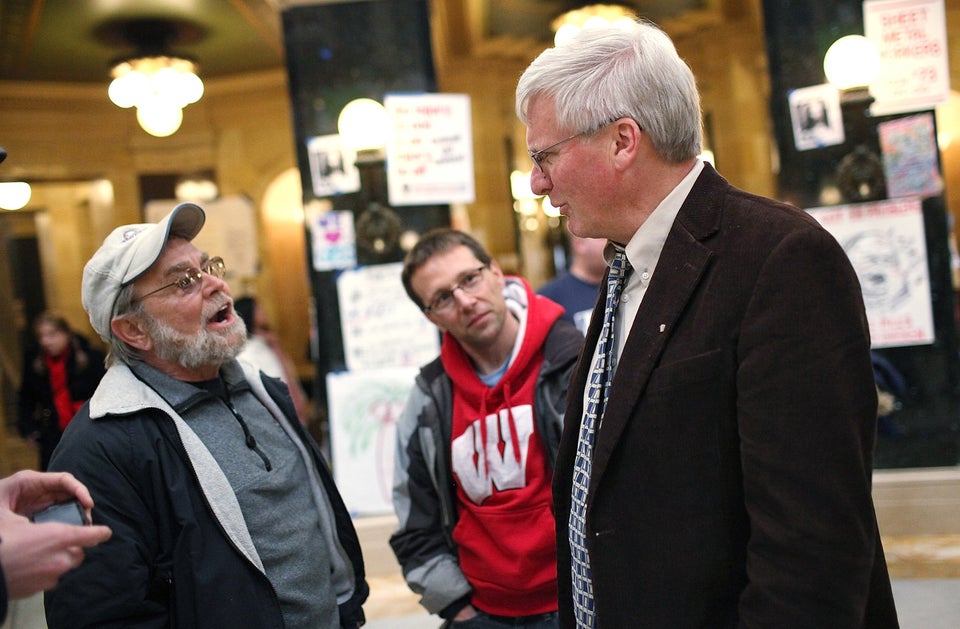 Arizona Secretary of State Ken Bennett (R)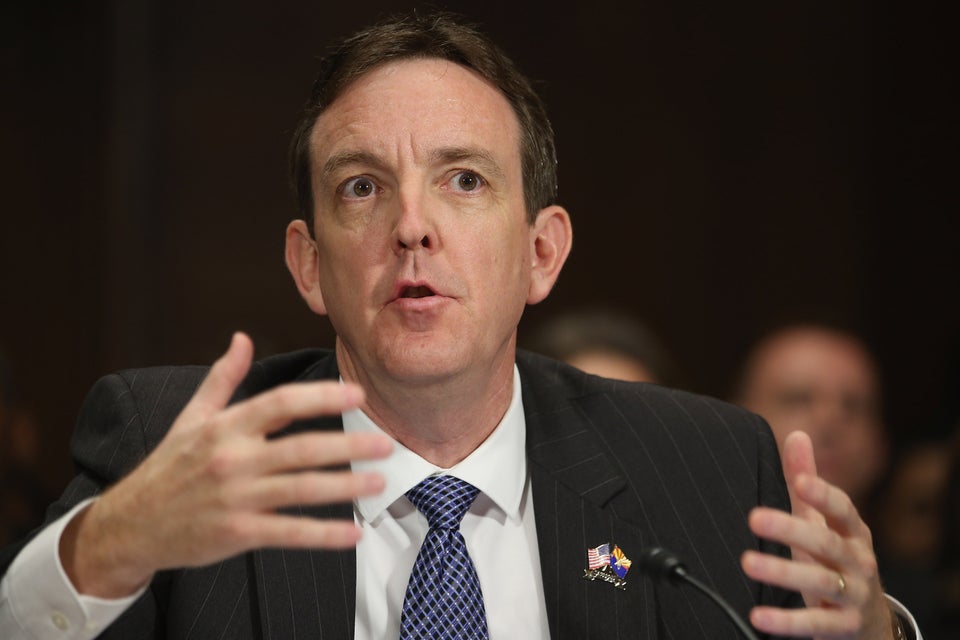 Democratic congressional candidate Aaron Woolf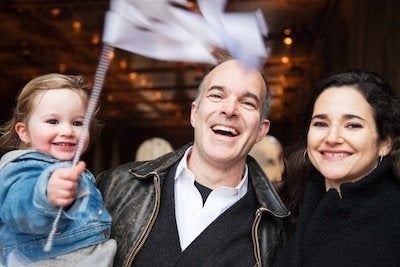 Republican congressional candidate Isaac Misiuk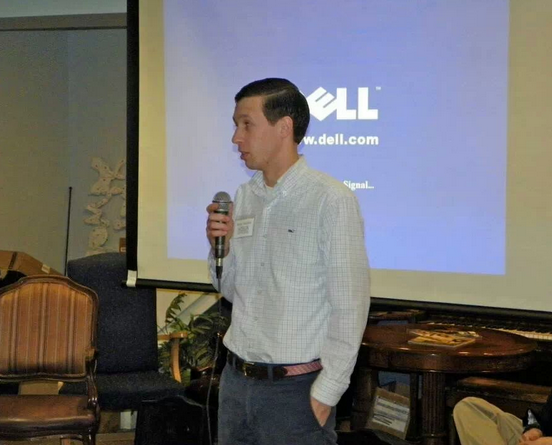 Iowa state Sen. Joni Ernst (R)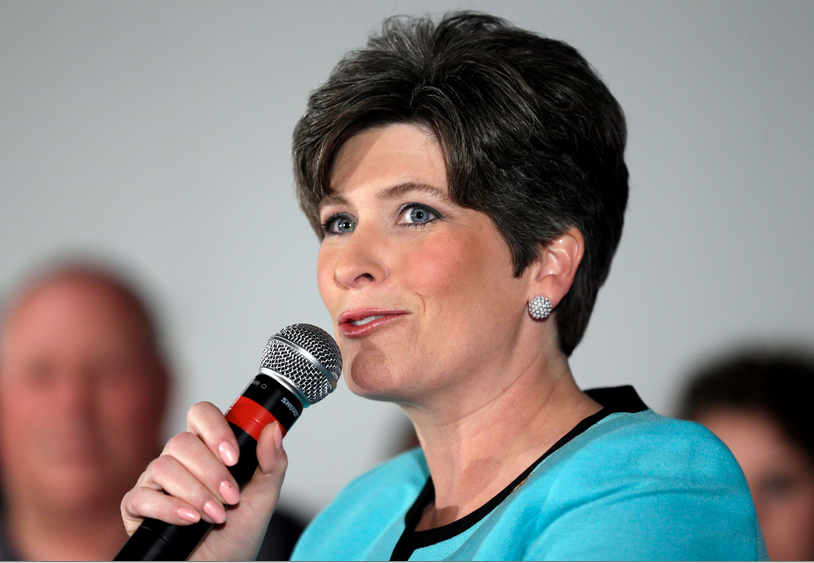 Democratic Senate candidate Rick Weiland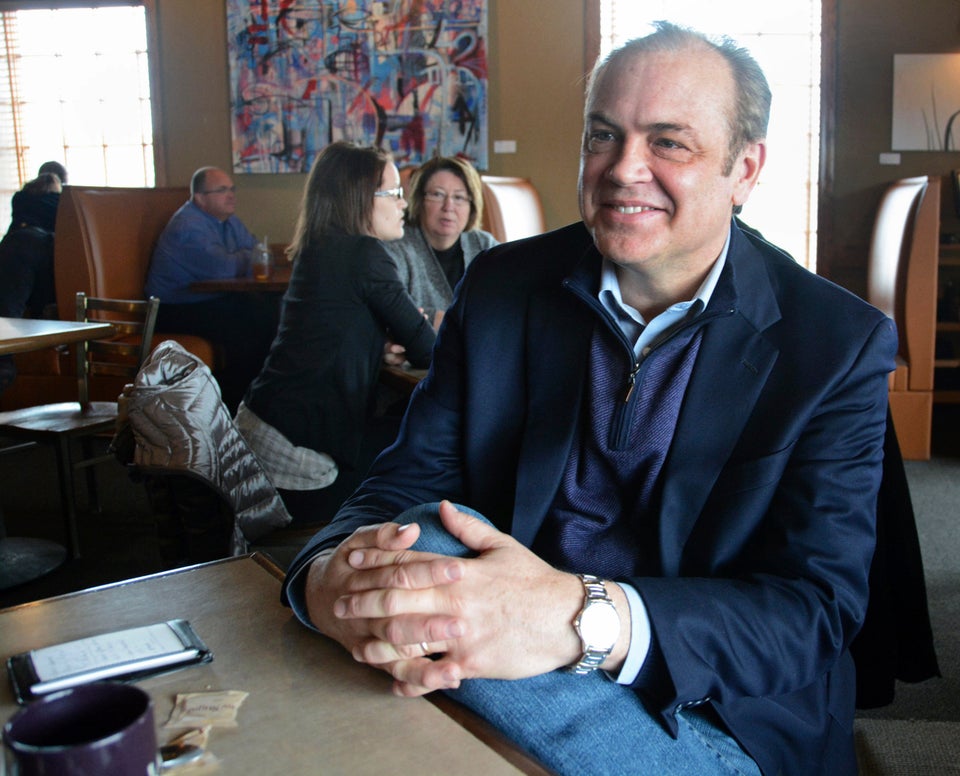 Republican Senate candidate Milton Wolf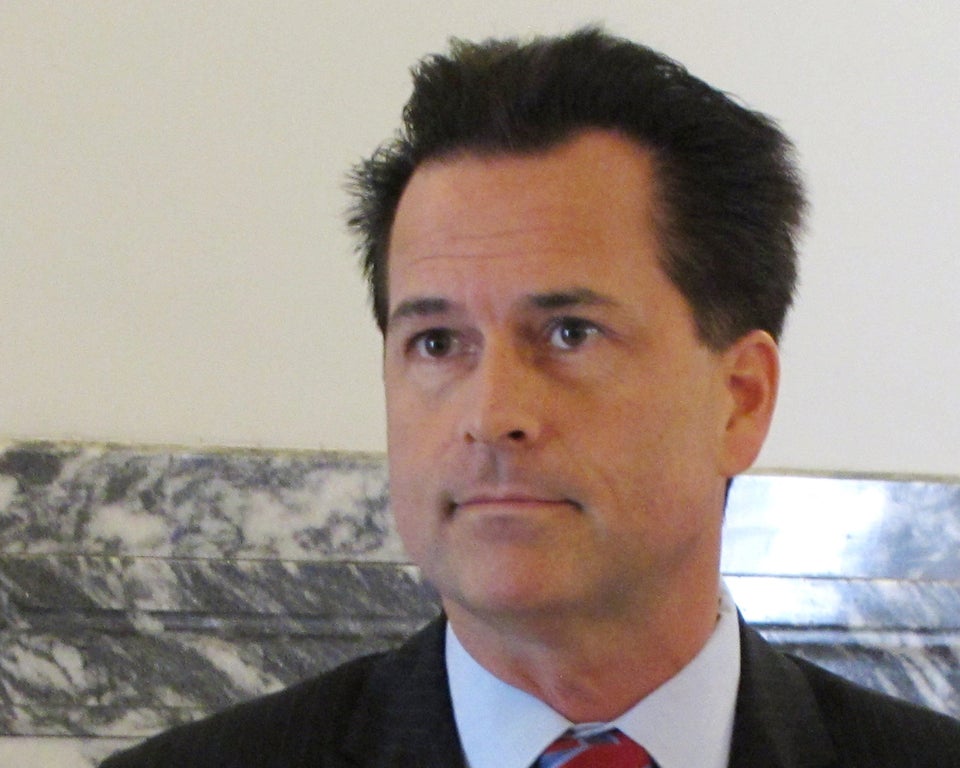 Maine Gov. Paul LePage (R)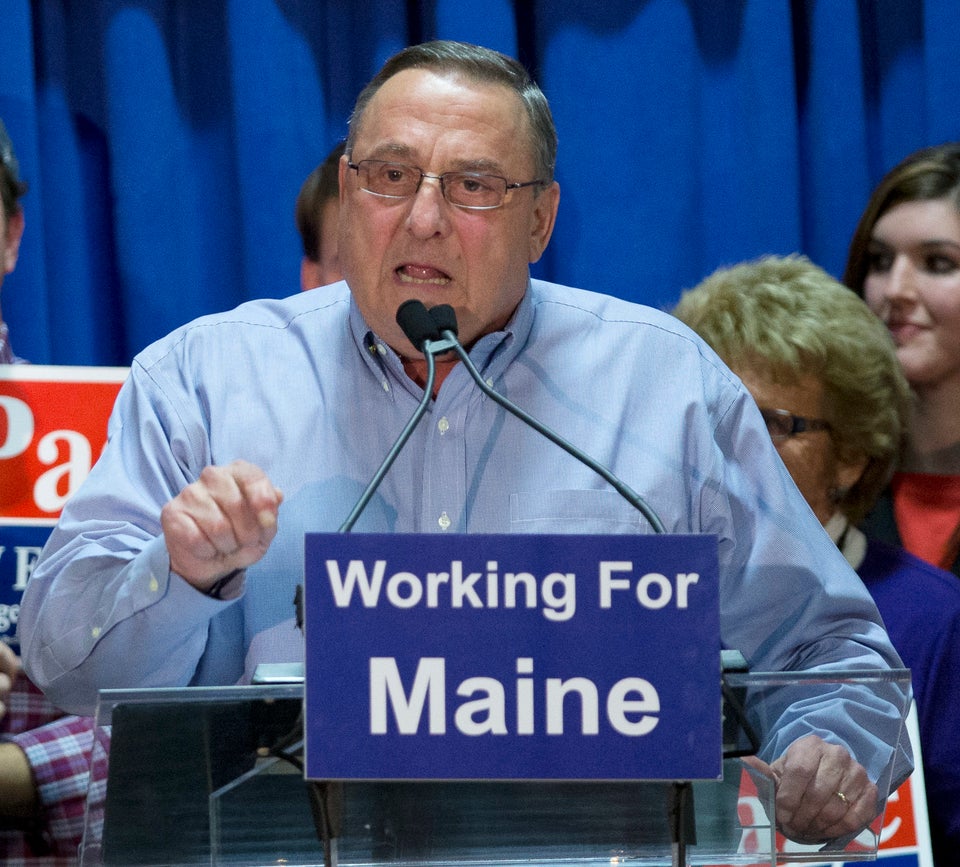 Popular in the Community