Michelle Obama's global education program for girls is apparently coming to an end.
According to a report by CNN, President Donald Trump's administration is discontinuing "Let Girls Learn," the former first lady's initiative to facilitate educational opportunities for girls in developing countries.
Michelle Obama launched "Let Girls Learn" in 2015 "to change the perception of the value of girls at the individual, community and institutional levels; foster an enabling environment for adolescent girls' education; and engage and equip girls to make life decisions and important contributions to society," the program website states.
Run primarily by the Peace Corps and the United States Agency for International Development (USAID), "Let Girls Learn" drew on funding from the private and public sector to promote girls' education in developing countries around the world. In its two years of existence, the program raised over $1 billion to help girls in over 50 countries.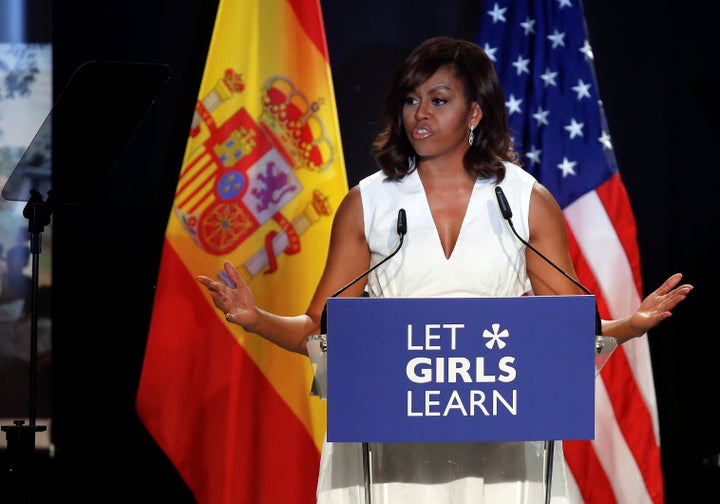 CNN reported on Monday that it obtained an email, which Peace Corps acting director Sheila Crowley sent this week to inform employees that "Let Girls Learn" would be ending, though some elements of the program will continue.
"Moving forward, we will not continue to use the 'Let Girls Learn' brand or maintain a stand-alone program," read the email.
A Peace Corps spokesperson told CNN that the agency will continue to prioritize programming for girls. "Girls' education and empowerment has been a hallmark of our work over the past 56 years, and we look forward to continuing those efforts with our interagency partners," the spokesperson said. "We remain dedicated to the passionate work of our volunteers and staff to empower and educate girls in their communities."
Obama's former chief of staff, Tina Tchen, told CNN she believes "Let Girls Learn" generated the immense support and name-recognition needed to make a real difference.
"I think it's unfortunate to not continue with the branded campaign," she said. "We think that this is an issue that has bipartisan support, it's really not a Republican or Democratic issue."
Tchen also noted that President Barack Obama's administration not only continued but expanded President George W. Bush's global development program, The President's Emergency Plan For AIDS Relief (PEPFAR).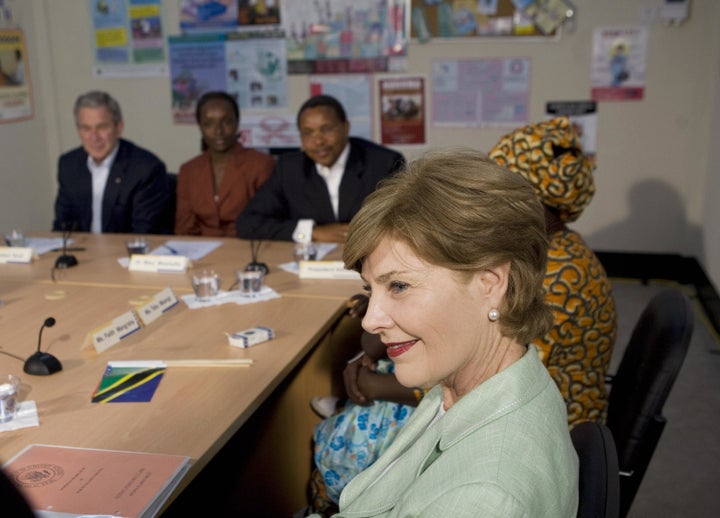 Not all initiatives carry into the next president's administration, however. Laura Bush's "Ready to Read, Ready to Learn" initiative and Michelle Obama's "Let's Move!" campaign were limited to their terms as first lady.
But "Let Girls Learn" seemed prime to continue. "'Let Girls Learn' had several years of funding already baked," Tchen told CNN. "We were hopeful that given that, it could continue. But obviously elections have consequences, and nobody knows that better than we."
The White House has not released an official statement the initiative's discontinuation and referred questions about the matter to first lady Melania Trump's representatives, who declined to comment.
UPDATE: State Department spokesperson Heather Nauert issued a statement to CNN about "Let Girls Learn" following its report on the Peace Corps memo.
"There have been no changes to the program," Nauert stated. "The Administration supports policies and programs to empower adolescent girls, including efforts to educate them through the completion of secondary school. We are committed to empowering women and girls around the world and are continuing to examine the best ways to do so."
The statement did not address whether or not the "Let Girls Learn" initiative would continue as a a standalone program or the purpose of the Peace Corps memo.
A spokesperson for USAID issued a similar statement but also declined to comment on the standalone program's continuation or use of the the 'Let Girls Learn' brand.