Proposed cuts include various Environmental Protection Agency cleanup initiatives like the Great Lakes and Chesapeake Bay programs. Along with the Trump administration's challenges to the Clean Water Rule, and reductions for enforcement and compliance efforts, the budget may lead to higher costs for utilities to remove contaminants from water sources, eating up resources that could be going to maintaining their distribution systems.
Rural water utilities, already dealing with challenges to efforts to deliver clean water to customers, also would take a big hit from the elimination of the Department of Agriculture's rural water and wastewater loan and grant programs.
Erik Olson, director of the Natural Resources Defense Council's health and environment program, spoke to these concerns at a House Environment and Public Works Committee hearing Thursday on water infrastructure.
"We need a greater focus on source water protection," Olson said in his written testimony. "Uncontrolled and poorly controlled source water pollution from polluters remains a serious problem."
Trump's administration signaled that water projects may be low priorities in an infrastructure push with a report saying the president would prioritize projects that involve private money. Private investors tend to prefer projects with robust revenue streams — such as toll roads and bridges — over less-lucrative water infrastructure projects, which generate most of their revenue through monthly water bill payments.
"Our most urgent infrastructure needs are things like water systems in Flint, Michigan," Ron Klain, an Obama-era White House aide who was heavily involved with the last big federal infrastructure push, told NBC News this week. "They're public goods — we call them that because the private sector doesn't want to do them."
A leaked list of 50 top priority infrastructure projects of the National Governors Association requested by the Trump transition team included few water-related projects. Another report suggests that Trump's infrastructure package, which has gotten pushback from political leaders of both parties, could be delayed altogether until next year.
The proposed budget would slightly increase spending on EPA state revolving funds, and would maintain funding of the Water Infrastructure Finance and Innovation Act, both of which are important sources of federal support for water system repairs and improvements.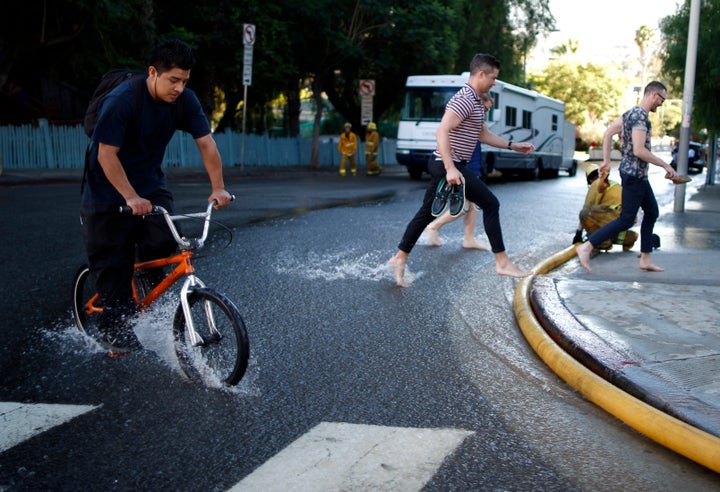 The need for investment in water infrastructure remains urgent. According to the latest "infrastructure report card" released this month by the American Society of Civil Engineers, water systems are among the worst categories of U.S. infrastructure.
The report card rated drinking water systems a D, while wastewater systems earned a D-plus. Many of the pipes that make up these systems were laid in the mid-20th century and are reaching the end of their useful life, the report said. It estimated the cost of repairs at $1 trillion ― an amount that would consume Trump's entire pledge to rebuild the country's infrastructure.
Public money, alone, can't pay for water infrastructure repairs, investor-owned utilities say.
Kathy Pape, president of Pennsylvania Water and senior vice president of the Mid-Atlantic division of American Water, a water utility company, emphasized that public-private partnerships — and outright private ownership, in some cases — will be needed to fill the funding gap.
"The funding that's been available from the public sector has been a drop in the bucket in terms of what's needed," Pape told HuffPost. "The federal government can't, and shouldn't, have to fund that $1 trillion on its own."
Pape argued that water systems ought to embrace regionalization to reduce duplicative services and keep costs for customers reasonable, while allowing for investments.
Of course, privatizing water can be a controversial move. While privatizing can help struggling utilities with short-term resources, critics argue that water privatization can dramatically increase customer rates. At a time when water affordability is a growing issue, this is no small concern.
But privatization alone can't solve the funding problem, Radhika Fox, CEO of the U.S. Water Alliance, an advocacy group, argued.
"Leveraging and unlocking private capital alone isn't going to be sufficient," Fox said. "At at time where we're making really big choices in Washington, we need to remember the fundamental importance of these water systems."
Joseph Erbentraut covers promising innovations and challenges in the areas of food, water, agriculture and our climate. Follow Erbentraut on Twitter at @robojojo. Tips? Email joseph.erbentraut@huffingtonpost.com.
Before You Go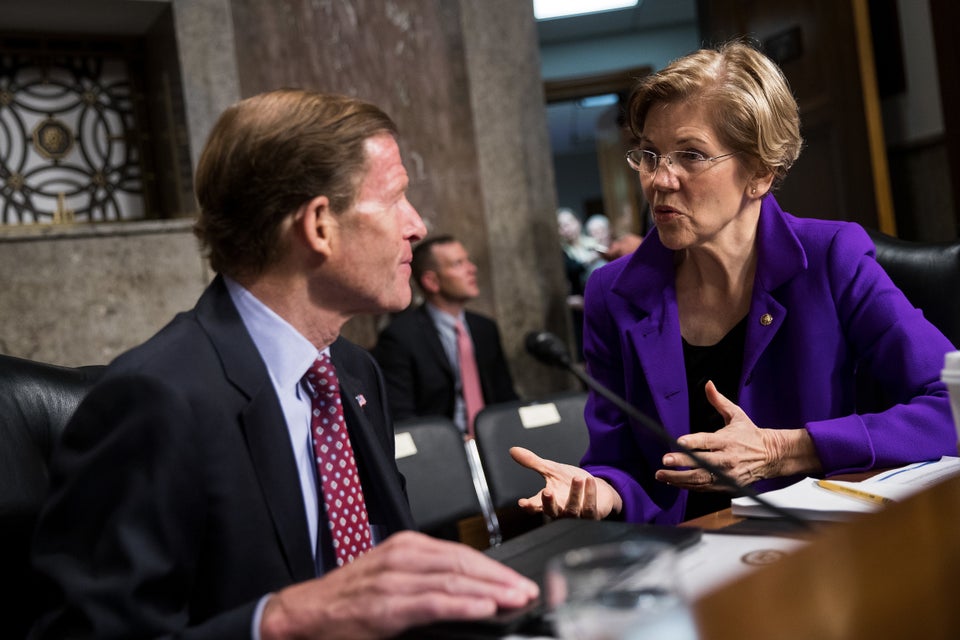 2017 Scenes From Congress & Capitol Hill
Popular in the Community