A Trump-supporting super PAC arranged to have a 12-year-old girl interview Alabama Republican Senate candidate Roy Moore for a campaign video.
"We decided that we were going to bring Millie to Alabama, after everything that's happened in this Alabama Senate race up until this point," says America First Project's Jennifer Lawrence in the video's preamble to March's interviews with Moore and his campaign manager, Rich Hobson. Lawrence adds that the group wanted to bring March to Alabama "to show there is a wide range of people who support Roy Moore."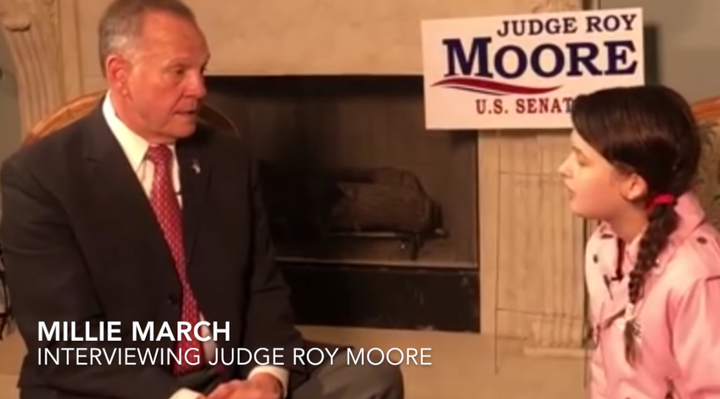 March opens her interview at Alabama GOP headquarters by asking Moore whether he'll support Trump in building a wall between the United States and Mexico.
"I think the military can be used down with the border patrol ... and stop illegal aliens coming across the border," Moore answered. He added: If we need to stop it permanently, we build the wall, and I think it would be not an inexpensive way to do it."
March then asked what Moore believes are "the most important issues to the voters of Alabama." He replied religious liberty, health care, and taxes.
Moore has repeatedly denied the allegations against him. President Donald Trump, who also has been accused by multiple women of sexual assault and sexual harassment, has endorsed Moore, saying: "Roy Moore denies it. That's all I can say."
The special election for the Alabama Senate seat is Tuesday.
Before You Go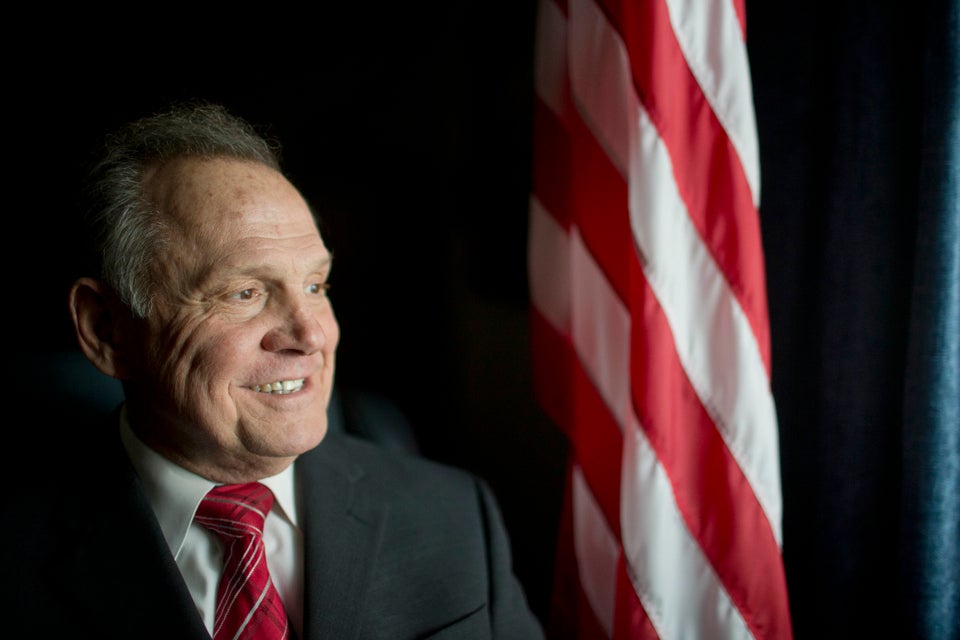 Reasons Ala. Judge Roy Moore Missed SCOTUS' Same-Sex Marriage Ruling
Popular in the Community