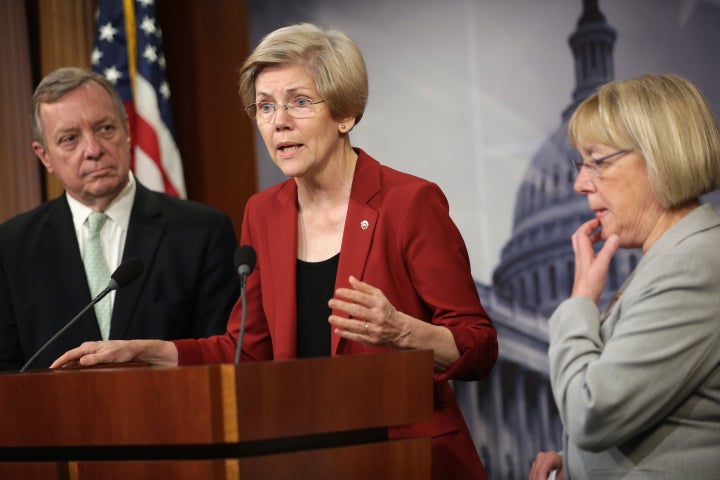 Colleges and universities may be underreporting the number of sexual assaults, domestic violence and stalking incidents on campus, a group of senators warn.
The 31 senators, all Democrats or independents, urged the Justice and Education departments to do more to hold the institutions to account, in a letter they sent Friday to Attorney General Loretta Lynch and Education Secretary John King, Jr.
The letter coincides with the first anniversary of new requirements under the Jeanne Clery Act, a campus crime law. Amendments Congress passed to Clery a year ago in the 2013 Violence Against Women Act mandated that schools track and disclose the number of domestic violence and stalking incidents on campus, in addition to other training obligations for staff dealing with sexual violence cases.
The senators noted that only 9 percent of some 11,000 schools reported any occurrence of sexual assault, domestic violence, dating violence and stalking, according to the most recent data provided under the Clery Act.
The reports that there were no incidents of sexual assault on 9-in-10 campuses "directly conflict" with a swath of peer-reviewed research that show around 1-in-5 female students will experience sexual assault by the time they graduate college.
Colleges publicizing that zero assaults took place on campus strongly suggests "that schools are either not taking the reporting obligation seriously or are not creating an environment where students feel comfortable coming forward to report, and are vastly underreporting these crimes," the letter states.
"As we mark the one-year anniversary of these reforms, we are concerned that a significant number of schools may be out of compliance," it adds. "To that end, we request that you evaluate how schools are complying with these reforms and clarify what steps can be taken by schools to prevent gender-based violence on their campuses."
A previous analysis the American Association of University Women released in November concurs with the senators that 91 percent of colleges reporting zero assaults was a troubling sign. Analysts have said when a college's number of assaults reported under the Clery Act goes up, it could be a sign that schools are doing a better job getting victims to come forward, because so many never report at all.
The letter was sent a day after the Obama administration released data on how often it imposes financial penalties on colleges and universities under the Clery Act.
For instance, the Education Department said the College of William & Mary underreported a sexual assault incident and a hate crime assault, left out drug and alcohol arrests from its statistics and had other inaccurate data, according to final reports concluded in 2015.
Georgetown University also had violations -- including misclassifying an incident of someone coming into a woman's room and forcibly fondling her while she slept as "Burglary-No Force."
The senators wrote that "while the Administration has taken strong steps to implement these regulations, we are frankly concerned that schools are not doing enough. Failure to fully adhere to these reforms puts women, and all students, nationwide at risk -- and the Departments of Education and Justice have a critical role to play in ensuring the protections laid out in VAWA are fully put into practice."
The group singing the letter includes Sens. Patty Murray (D-Wash.), Elizabeth Warren (D-Mass.), Bernie Sanders (I-Vt.), Cory Booker (D-N.J.), Dick Durbin (D-Ill.), Patrick Leahy (D-Vt.) and Al Franken (D-Minn.). Kirsten Gillibrand (D-N.Y.), Barbara Boxer (D-Calif.), Claire McCaskill (D-Mo.), Bob Casey (D-Pa.) and Jeanne Shaheen (D-N.H.), who have each taken a lead pushing legislation to assist rape victims in recent years, also signed the letter. Casey was the lead author on the provision in VAWA that required colleges to start tracking and disclosing the number of domestic violence and stalking incidents on campus.
Read the letter in full here:
Before You Go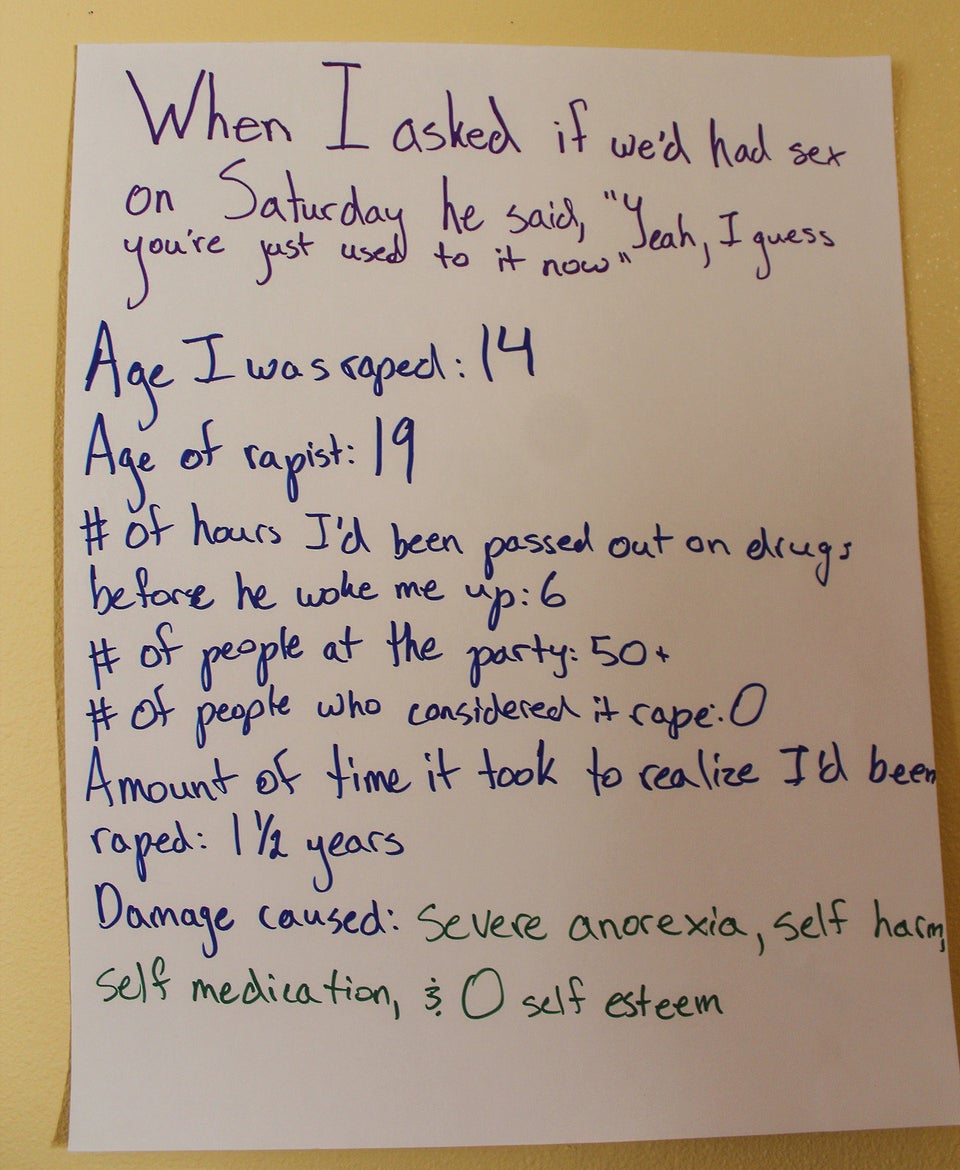 Images From 'Surviving In Numbers' -- A Project Highlighting Sexual Assault Survivors' Experiences
Popular in the Community