 WASHINGTON -- House Democrats unveiled their immigration reform bill on Wednesday in the midst of the government shutdown, in an attempt to pressure Republicans to act on comprehensive reform that most of them have said is dead on arrival.
The bill is nearly identical to the one passed by the Senate in June in a 68-to-32 vote, with support from 14 GOP members and all Democrats. However, the House bill replaces the border security language from the Senate version that convinced many of those Republican and Democratic senators to get on board, and instead includes a measure that passed out of the House Homeland Security Committee in May. That measure, championed by Reps. Mike McCaul (R-Texas) and Bennie Thompson (D-Miss.), includes more specific metrics to be met to ensure border security.
No House Republicans have yet signed on to the bill, but Democrats argue they should get behind it given its bipartisan elements from the Senate bill and the McCaul-Thompson border security measure.
"Every piece of this legislation has had bipartisan support, and that is important to us," House Minority Leader Nancy Pelosi (D-Calif.) said.
The Congressional Hispanic Caucus and the New Democrat Coalition, a group of moderate members, were key in crafting the legislative effort, along with Pelosi and the Democratic caucus. Reps. Joe Garcia (D-Fla.), Jared Polis (D-Colo.), Judy Chu (D-Calif.), Suzan DelBene (D-Wash.) and Steven Horsford (D-Nev.) introduced the bill, and Rep. Luis Gutierrez (D-Ill.) said on the House floor earlier Wednesday that he will sign on.
Like the Senate bill, the House measure overhauls the legal immigration system, increases border and interior security enforcement requirements and provides a path to citizenship for some of the estimated 11.7 million undocumented immigrants currently in the United States, along with the McCaul-Thompson language.
View text of the legislation here.
Democrats insist the bill could pass if House Speaker John Boehner (R-Ohio) would allow for a vote, because a majority of Democrats and some Republicans would support it. The speaker has said repeatedly that no bill will receive a vote if a majority of GOP members oppose it, so it doesn't matter much. Asked if there was any chance Republican Majority Leader Eric Cantor (R-Va.) would put the bill on the calendar, Cantor spokesman Rory Cooper replied simply, "No."
A House Judiciary Committee aide not authorized to speak on the record said in a statement that Chairman Bob Goodlatte (R-Va.) "strongly opposes the Senate bill" and noted the House Democrats' language was "basically" the same, indicating the committee will continue to pursue piecemeal measures.
Rep. Zoe Lofgren (D-Calif.), the top Democrat on the House immigration subcommittee, cautioned last week that the bill wouldn't go anywhere without GOP support -- even though she thinks it could pass if it went for a vote.
"I think it's meant to rally Democrats, which is fine, but whether or not it's introduced, I don't think is going to be a material factor in terms of immigration reform moving forward," she told HuffPost, referring to the Democrats' plan.
Pelosi insisted Wednesday's bill does not mean Democrats are unwilling to work with Republicans to get something passed, but said they will not bend on a path to citizenship for undocumented immigrants.
"This is not a challenge to the speaker, this is a suggestion," Pelosi said.
A bipartisan effort on comprehensive immigration reform fell apart last month when two of the three remaining GOP members -- Reps. John Carter (R-Texas) and Sam Johnson (R-Texas) -- dropped out. Rep. Xavier Becerra (D-Calif.) was the only member of the group who attended the press conference on Wednesday.
The Senate border security amendment from Sens. Bob Corker (R-Tenn.) and John Hoeven (R-N.D.) was somewhat controversial even at the time it was added to the Senate bill, though senators said it was instrumental in getting the legislation passed. It added 40,000 border agents, rather than the 21,000 agents in the original bill, and would require 700 miles of fencing and more funding for aerial drones and surveillance of the U.S.-Mexico border. Corker said it was "almost overkill," and some pro-reform groups were outraged at the additional steps required before undocumented immigrants could proceed on a path to citizenship.
McCaul said at the time that it simply "threw a bunch of candy" at the border rather than creating a smart enforcement strategy.
His committee office did not respond to a request for comment on the House Democrats' bill.
Becerra, chairman of the House Democratic Caucus, said Republicans should support immigration reform because the American public wants them to.
"We know the votes are there, so there's no reason why we shouldn't get this done," he said. "If everyone keeps talking here in Congress about paying attention to the American people, we would do this."
White House press secretary Jay Carney said at a press briefing later Wednesday that he had not yet seen the House Democrats' bill, but he reiterated the president's support for the Senate legislation. Carney said there is still time to pass reform.
"The moment isn't gone," Carney said. "We saw remarkable things happen in the Senate, we saw a substantial bipartisan majority pass comprehensive immigration reform that meets the principles laid out there by the president -- not word for word what he would have necessarily written himself, but it meets his standard and he would sign it. We have called on the House to act. ... Once they go about the business of reopening the government and once they make sure that we will not default, in a responsible way without drama or delay, they could take up comprehensive immigration reform and do themselves some good."
UPDATE: Thursday, Oct. 3 -- As of Thursday morning, the bill had 120 co-sponsors, all of them Democrats. But Politico found some House Republicans who sounded open to the idea, if not yet on board:
"The biggest issue I had with the Senate bill was the border-security piece. I support the McCaul bill," said California Rep. Jeff Denham, one of a handful of House Republicans who have voiced support for immigration reform. "It sounds very positive, but I will always wait to see what those details are."

Rep. David Valadao (R-Calif.) said, "there's a lot of good things" in the Senate Gang of Eight immigration bill and indicated some interest in the House Democratic plan.

"If there's some common-sense legislation out there, it doesn't matter who starts it," Valadao said. "If there's an opportunity to do something that's moving the ball forward, I'll look at it."
Before You Go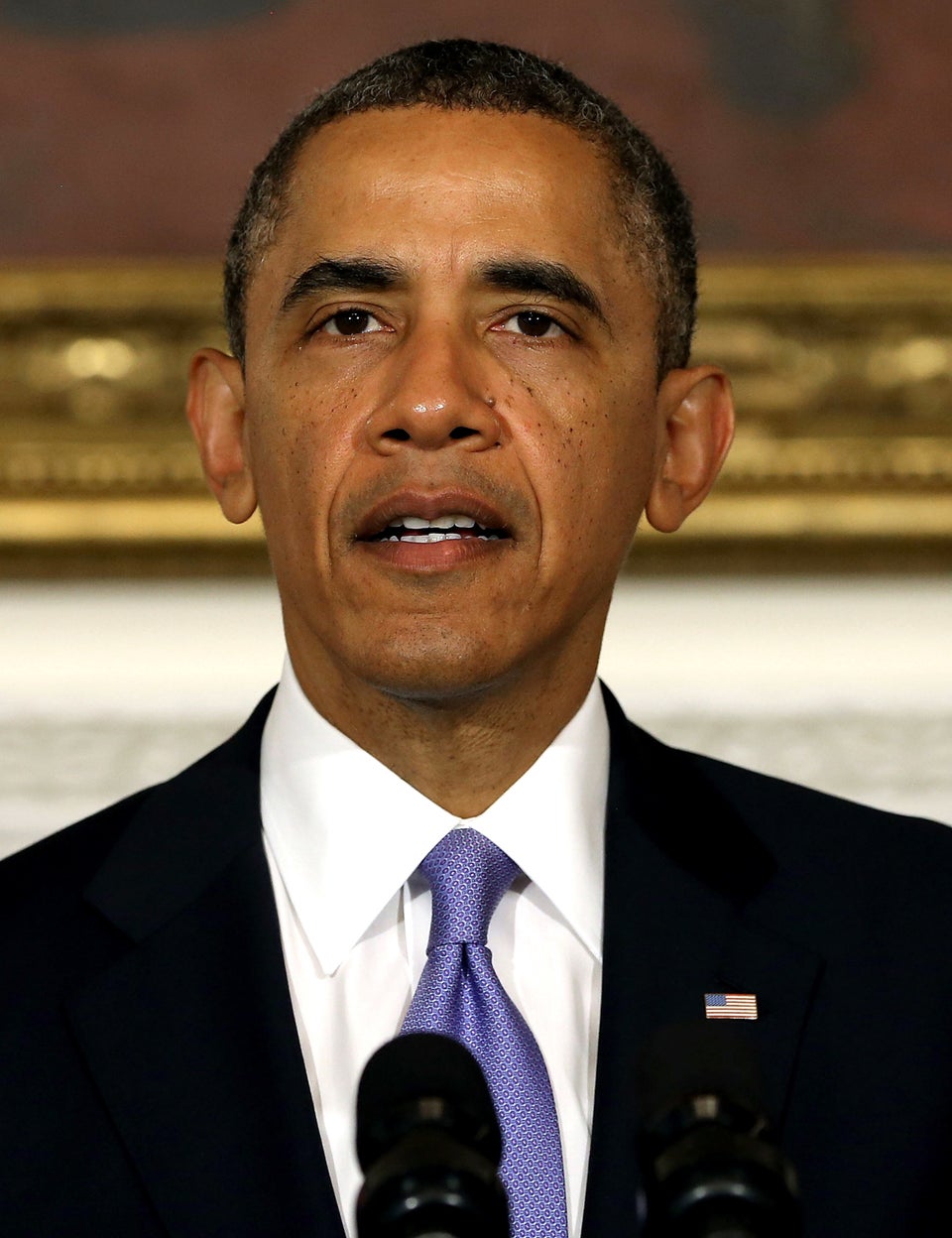 11 Ways Immigration Reform Helps The Economy
Popular in the Community