"Our ideals are at stake right now, and we all have to fight for who we are," she said in a speech far more somber than most victory addresses. "I believe this is that moment in time for our country, where we are collectively being required to look in the mirror, and with furrowed brow, we are asking a question: Who are we? In California, I believe the answer is a good one: We are a great country."
Californians voted overwhelmingly for Democratic presidential nominee Hillary Clinton.
Harris will be the nation's first Indian-American senator, and is just the second black woman ever elected to the Senate. She cited Coretta Scott King for her words on how civil rights are something each generation must fight for: "Freedom is never really won. You earn it and win it in every generation."
"It is the very nature of this fight for civil rights and justice and equality that whatever gains we make, they will not be permanent. So we must be vigilant," Harris continued. "Do not despair. Do not be overwhelmed. Do not throw up our hands when it is time to roll up our sleeves and fight for who we are."
Harris is replacing outgoing Sen. Barbara Boxer (D-Calif.). Like her predecessor, she will be part of the Senate's Democratic minority. Democrats flipped just two seats ― Illinois and New Hampshire ― allowing Republicans to hold on to the majority.
Watch a clip of Harris' remarks above.
Before You Go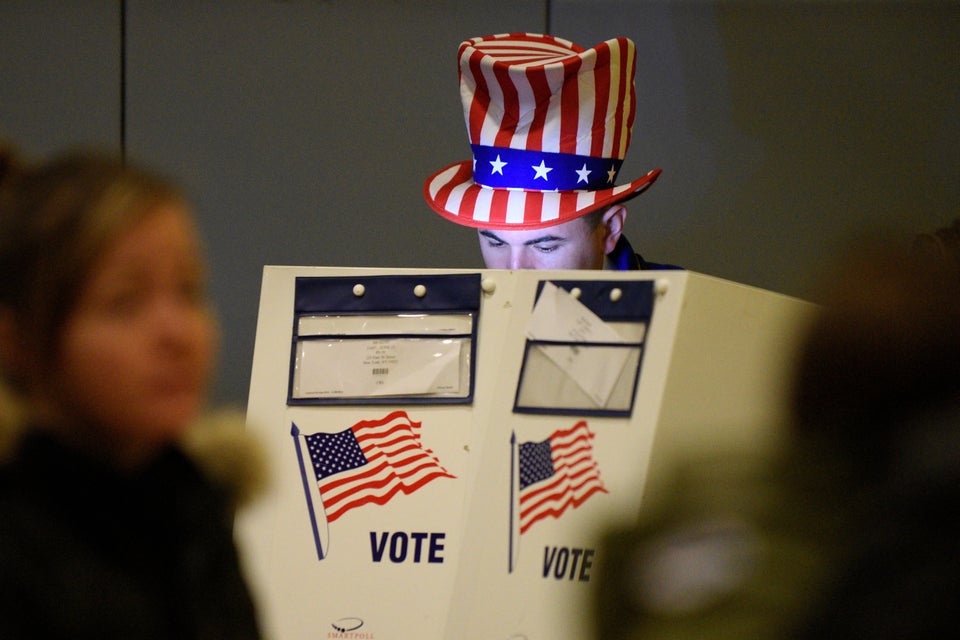 The United States Votes 2016
Popular in the Community