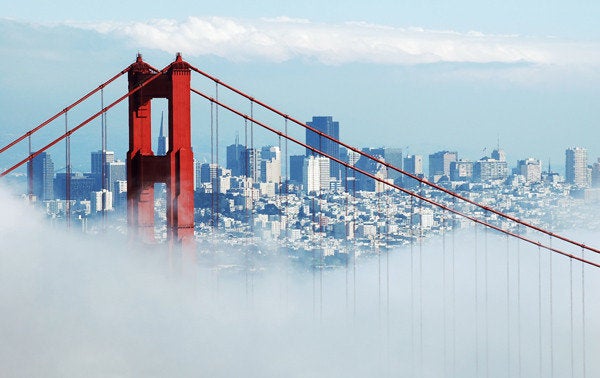 Idea Summary: Skillville matches job seekers with professional development opportunities through microvolunteering on city projects. The result: government capacity increases and job seekers develop skills that equip them for employment. Click here to vote for this idea.
I am extremely lucky to be Mayor of the great City and County of San Francisco, a place that is filled with some of the most creative minds of our time. We call San Francisco the Innovation Capital of the World because of our unique and diverse culture - a special blend of technology, social innovation, and entrepreneurship. In our City you can find innovation happening in coffee shops, co-working spaces, and startup incubators - places where chance encounters are creating new opportunities for idea sharing and collaboration. The "adjacent possible," as Steven Johnson calls it, can be found in nearly every corner of San Francisco.
Innovation helps our businesses, government, and social sector remain flexible and responsive - a requirement in today's rapidly changing society. The core driver of innovation is not technology, it is people. And it is my goal to make opportunities available for our residents to succeed in building a future of which they can all be proud of. And building an economy in San Francisco, that includes a resurgence of innovative local manufacturing, products stamped with "Made in SF."
Every Tuesday, I visit innovative companies across San Francisco so I can better understand their needs and how we can work together to address our shared challenges. They tell me they want dynamic and diverse employees who can adapt quickly and contribute to the culture of their organization. For San Francisco to continue to be a world-class City, we must ensure our workforce meets the demands of companies who call this city home.
We are seeing the nature of work change before our eyes. It is no longer standard practice to build a career at one company while specializing in a single skillset. When I speak with recent college graduates, veterans, and dislocated workers, I am learning that their ambitions require them to develop many new skills, experiment with different careers, and carve their own unique pathways to success.
So when college graduates begin looking for their first job, veterans return home and enter the workforce, or dislocated workers embark on developing new skills, our workforce development networks must adapt to meet their needs and prepare them for the workplace of the 21st century. If we fail to do this, we will leave thousands of people behind in yesterday's economy.

To leverage the innovation happening in the world, while creating another opportunity for government to collaborate with its citizens, we've created Skillville.
Skillville is an online platform that matches job seekers to professional development opportunities through microvolunteering on city government projects. The opportunities are short-term and well-defined tasks that will help them develop new skills. The result: job seekers develop and prove their skills, making them more competitive to potential employers, and the City gets an infusion of creative energy.
Skillville transforms the unemployment challenge into a win-win-win opportunity. Job seekers validate their skills and earn badges, which can be redeemed for rewards like job interviews or mentorship; employers get connected to candidates who have proven their competencies and can hit the ground running; and City government gets an increase in capacity. Ultimately, Skillville shifts the perception of unemployed residents from being a costly beneficiary of government services into a problem-solving partner.
Our goal is to leverage existing workforce development networks and local technology solutions to launch Skillville as quickly as possible. After we pilot Skillville in San Francisco, we will make it available to other cities free of cost - because unemployment is a challenge that requires cities across the country to work together to make our nation stronger and get Americans back to work.
As Chair of the Technology and Innovation Task Force for the U.S. Conference of Mayors, I look forward to leading, learning, and sharing best practices with other cities to change the way we operate and work better for our citizens.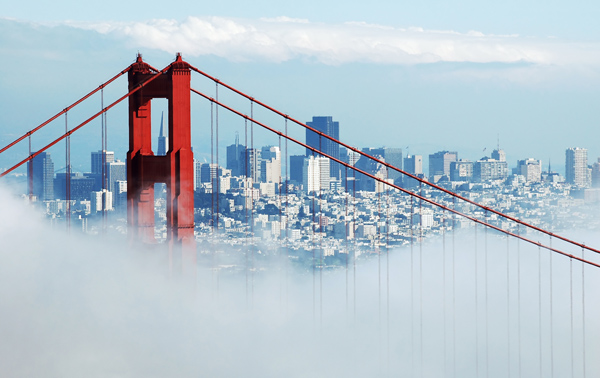 This post is an entry in the Mayors Challenge Fan Favorite Selection, a partnership between The Huffington Post and Bloomberg Philanthropies that allows readers to vote on their favorite idea among the 20 Mayors Challenge finalists. The Mayors Challenge is a competition to inspire American cities to generate innovative ideas that solve major challenges and improve city life. To view the ideas from the 20 finalists, click the grid below -- and then vote for your favorite here! And follow the conversation on Twitter with hashtag #MayorsChallenge.
Watch videos and view posts from the other
Bloomberg Philanthropies' Mayors Challenge finalists:
Calling all HuffPost superfans!
Sign up for membership to become a founding member and help shape HuffPost's next chapter