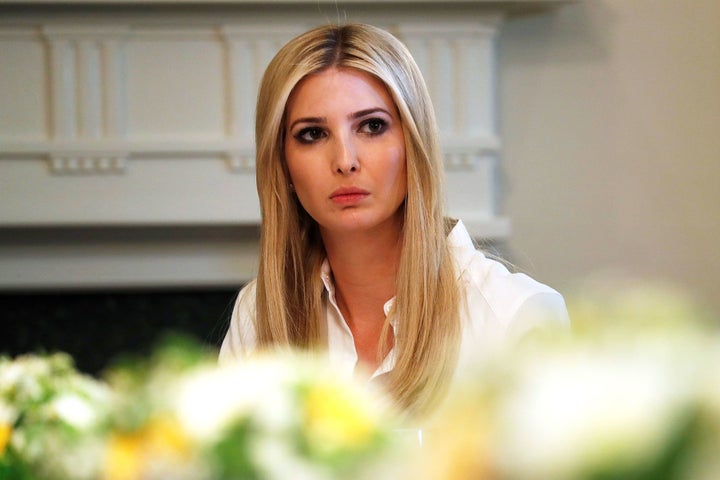 Ivanka Trump, the eldest daughter of President Donald Trump and his official adviser, used a personal account to send hundreds of emails last year related to government business, according to sources who spoke with The Washington Post.
If true, the behavior casts a hypocritical light on the president, who made Democratic opponent Hillary Clinton's misuse of a private email server the focal point of his campaign ― something he still does when he encourages his supporters chanting "Lock her up!" at his rallies.
Many of Ivanka Trump's alleged emails ― sent to White House aides, Cabinet officials and her assistants ― were sent in violation of federal records rules. They were unearthed last fall by five Cabinet agencies that were going through emails in response to a public records lawsuit.
"She was the worst offender in the White House," said one former senior U.S. government official who spoke to the Post about Trump's inappropriate use of her personal email account, which she shared with husband, Jared Kushner, under the domain "ijkfamily.com."
Trump's actions may violate the Presidential Records Act, which mandates that all official White House communications and records be preserved in a permanent archive. Perhaps more concerning, her use of a private email server may increase the risk of sensitive information falling into the wrong hands.
Many of the details in the emails were related to Trump's official work schedule, travel details and meeting arrangements with public and private sector workers.
The president has also come under fire recently for skirting security measures in his communications. Last month, The New York Times dropped a bombshell report that he continues to use an unsecured iPhone even though his aides told him that Chinese and Russian spies were listening in on his conversations through it.
Popular in the Community