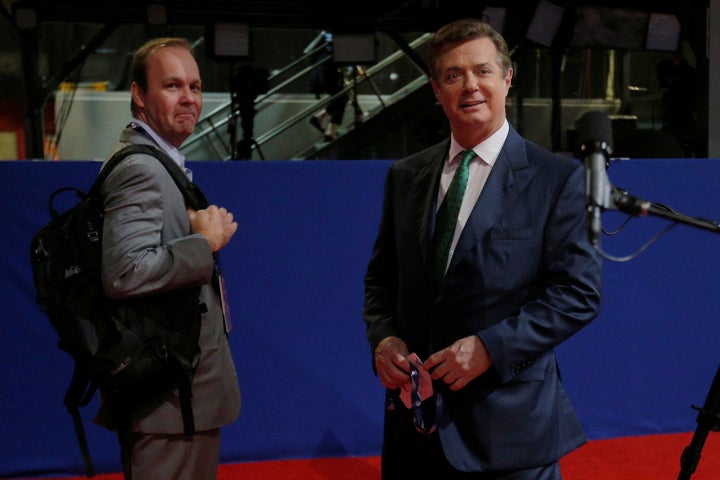 WASHINGTON ― As jurors in Alexandria, Virginia, deliberate in the tax and bank fraud trial of Paul Manafort, a potentially even bigger question looms: How will President Donald Trump react if his former campaign chairman is convicted?
Trump offered a hint in comments to reporters on Friday morning at the White House as he prepared to board Marine One.
"I think the whole Manafort trial is very sad," Trump said. "When you look at what's going on there, I think it's a very sad day for our country. He worked for me for a very short period of time. But you know what, he happens to be a very good person. And I think it's very sad what they've done to Paul Manafort."
Trump was asked about pardoning Manafort, which he said he wasn't going to talk about. But his answer made clear that a grant of presidential clemency could be on the table. And that's good news for Manafort, who seems unlikely to be acquitted on all 18 counts in his first trial and is still facing another trial in Washington, D.C.
Manafort's attorney Kevin Downing said Friday that Manafort's team "really appreciate the support of President Trump."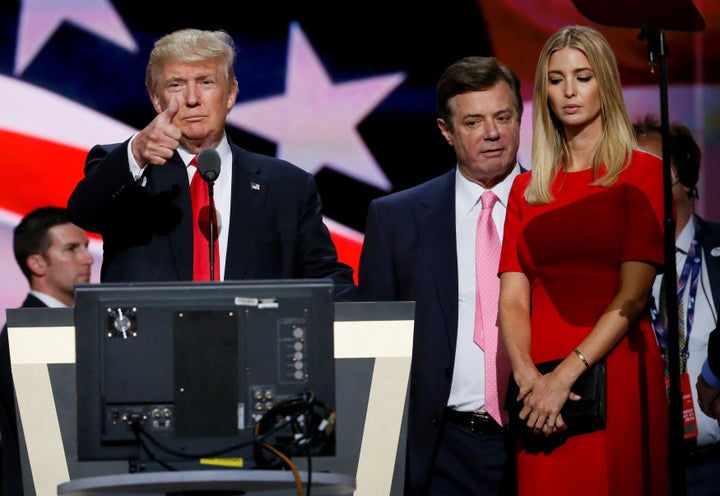 Prosecutors told jurors how Manafort tried to skirt taxes by paying for luxury items like ostrich jackets through foreign wire transfers from accounts he controlled overseas (and failed to disclose to the government), and how he had his accountants believing that transfers from his overseas accounts were actually direct payments from his clients.
They walked jurors through how Manafort's finances were spiraling when he joined the Trump campaign and how he allegedly resorted to bank fraud to keep himself afloat, perhaps until he could somehow cash in on his unpaid Trump campaign role.
Attorneys representing Manafort, on the other hand, rested their case on Tuesday without calling any witnesses or offering any evidence. During closing arguments on Wednesday, they mostly resorted to attacking Rick Gates, the former Manafort deputy (and Trump campaign official) who flipped on Manafort in exchange for a plea deal.
Trump, while distancing himself from the man who ran his 2016 campaign during critical months of his candidacy, has also regularly attacked the Mueller investigation. He recently tweeted that the "Witch Hunt" ― his nickname for Mueller's Trump-Russia probe ― wouldn't even have started if he'd "had a real Attorney General," he's routinely disparaged Mueller's team, and he's said investigators should instead be looking into the activity of Hillary Clinton.
Trump returned to his attacks on the Mueller probe before he boarded Marine One on Friday, claiming that the former FBI director "has a lot of conflicts" (Mueller was granted a conflicts-of-interest waiver by DOJ's top career official) and that former FBI Director James Comey "is like his best friend" (they were friendly as colleagues but have never been to each other's homes).
If Trump does decide to pardon Manafort, he'll likely claim his former campaign chairman was treated unfairly and again emphasize that the charges Manafort is facing don't directly relate to Russian interference in the 2016 election. What's unclear is how much of a political price Trump will pay for pardoning Manafort for a wide number of criminal offenses, as granting Manafort clemency would be a direct strike at the Mueller investigation from a president who has recently attacked the Mueller probe rhetorically and with the help of his allies in conservative media and in Congress.
Trump does, however, seem resigned to the notion that Mueller will issue some sort of report on Trump's actions, as Mueller is likely to follow the long-standing DOJ view that a sitting president can't be indicted. The successful campaign by Republicans to convince Trump supporters that the FBI is out to get him will certainly blunt the impact of any report Mueller writes.
"Let him write his report," Trump said Friday. "We did nothing. There's no collusion."
This story has been updated with comment from Downing.
Ryan Reilly is HuffPost's senior justice reporter covering the Justice Department, federal law enforcement, criminal justice and legal affairs. Have a tip? Reach him at ryan.reilly@huffpost.com or on Signal at 202-527-9261.